Hey Streamers! For those of you hoping to stretch a dollar this holiday season, we have just the thing for you. Starting today, new subscribers can choose to subscribe to an all new SHOWTIME + STARZ Value Pack through Premium Subscriptions on The Roku Channel.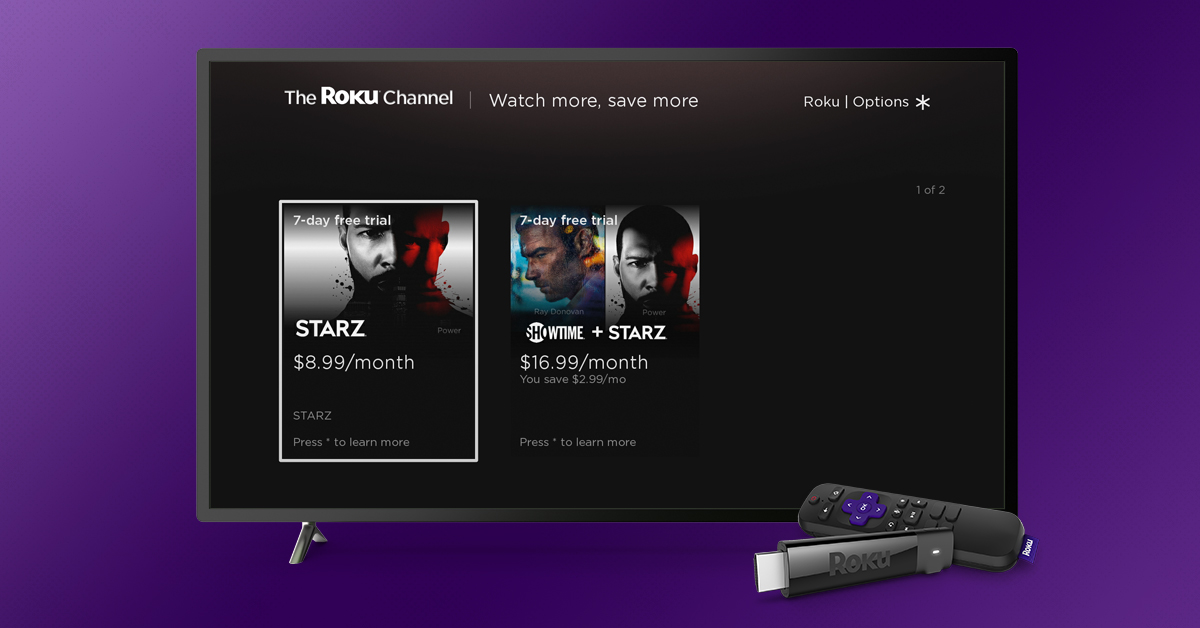 Available for $16.99 after your 7-day free trial, the SHOWTIME + STARZ Value Pack combines multiple subscriptions into one, allowing you to easily manage a single monthly bill from your Roku account. Like all Premium Subscriptions, one-click signup applies for this new bundle offer, so you'll be streaming your favorite shows such as Shameless, Billions, Outlander, or Power in no time. Also, your $16.99 monthly pricing is not a limited time offer and is guaranteed for lifetime of your subscription!
The Roku Channel is THE place for free and premium entertainment, and the addition of the SHOWTIME + STARZ Value Pack makes it even easier to explore and enjoy amazing content at a great value.
Happy Streaming!
The post SHOWTIME + STARZ Value Pack now available on The Roku Channel appeared first on The Official Roku Blog.
Source: Official Roku Website