Howdy, streamers!
What a great year we've had. We ended 2016 with 13+ million active accounts and our customers streamed 9+ billion hours of video and music. That's up from 5.5 billion in 2015…more than 60% year-over-year growth. Our TV partners have had tremendous success, garnering Roku TV 13% U.S. smart TV market share – that's 1 out of 8 smart TVs sold. We saw equally strong milestones with our streaming players and our video advertising.
This year will be even more exciting for TV. As we look to 2017 we identified six trends we believe will help shape our path to all TV being streamed. I'm sharing them here: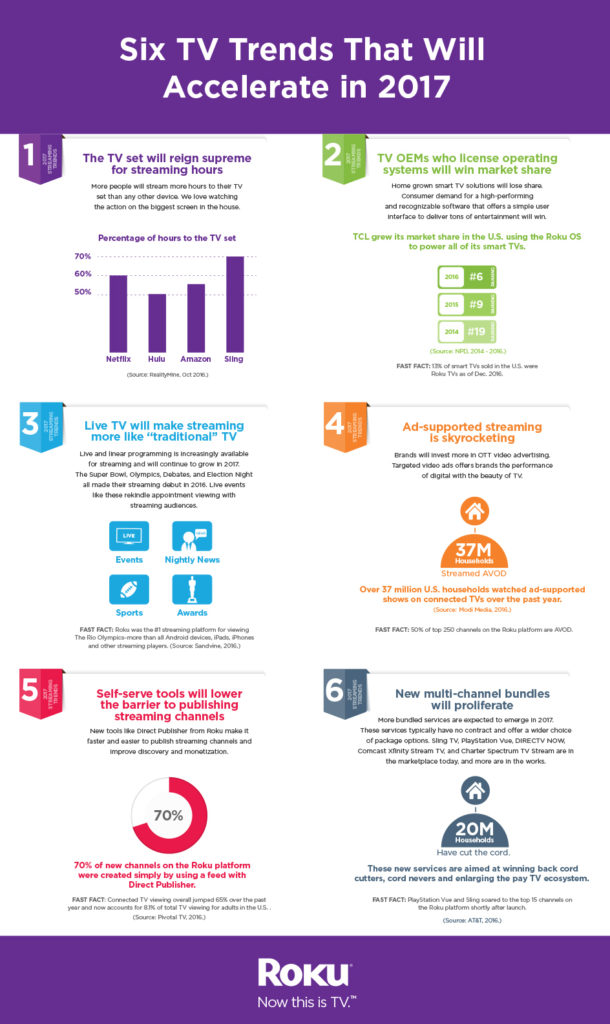 Happy Streaming!
The post Six TV streaming trends that will accelerate in 2017 appeared first on The Official Roku Blog.
Source: Official Roku Website