Sling TV on Roku devices offers all the TV you love, plus features like on demand and cloud DVR. If you're looking for a flexible TV package that gives you live access to popular channels, then Sling TV is for you! Check out the answers to your most common questions below.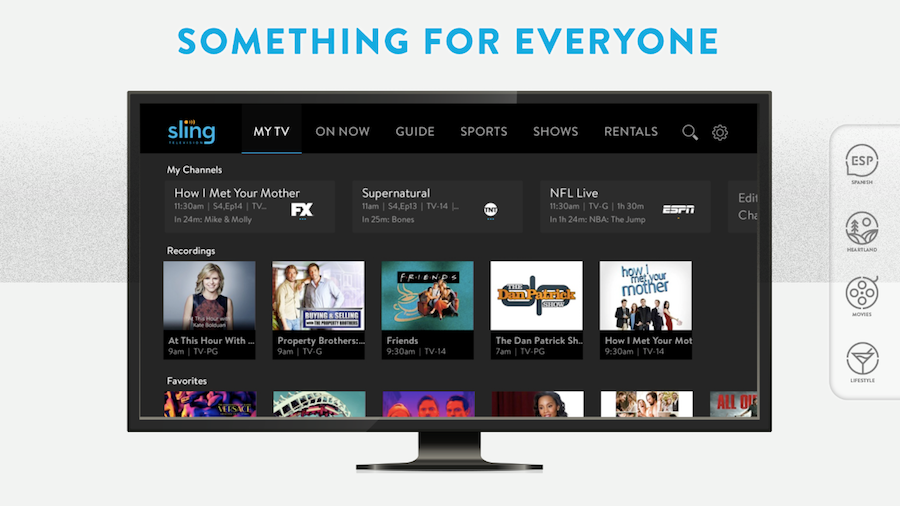 What channels are available on Sling TV?
A lot! A&E, AMC, Bravo, Comedy Central, Disney, ESPN, FX, HGTV, HISTORY, TBS, TNT and many more. Click here to see which Sling TV package is best for you.
Can't live without a specific channel? Click here to see if it's available on Sling TV.
How much is Sling TV?
Sling TV has three packages – Sling Orange, Sling Blue or Sling Orange + Sling Blue – which start at $25/month after a 7-day free trial. There are no long-term contracts or hidden fees.
If you're looking for even more, Sling TV offers add-ons starting at $5/month that give you additional sports, kids and news channels.
Can I watch movies and TV shows on demand?
Yes, many channels are available on demand. Learn more here.
Can I record TV shows, movies and games?
Yes, for $5/month you can add a cloud DVR that gives you 50 hours storage. Here's how it works. Note: DVR functionality is not available on all channels.
Are local channels available in my area?
Live and local FOX and NBC are available in select markets. Click here to see if they're available in your area.
Stream on!
The post Sling TV on Roku devices: everything you need to know appeared first on The Official Roku Blog.
Source: Official Roku Website