While "smart TV" is a key TV feature retailers often tout, there are a lot of folks who don't know what a smart TV offers, or in some cases what it means. And what about a Roku TV? Is a Roku TV different from a smart TV?
We're here to answer your most commonly asked questions!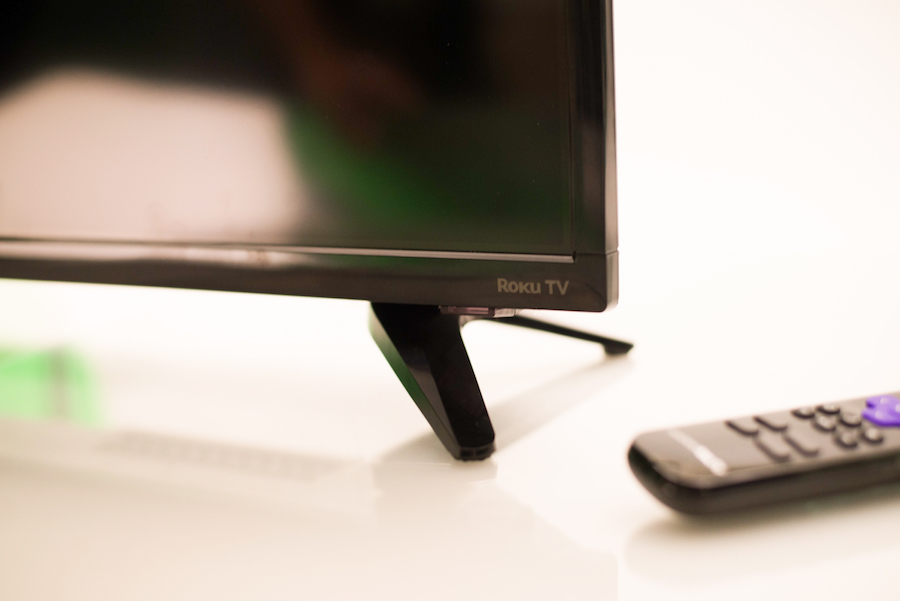 What is a smart TV?
Also referred to as a connected TV, a smart TV is a television that connects to the internet and runs its own operating system (OS). Internet connectivity makes it possible to stream video services such as Netflix and Hulu on a smart TV.
Smart TV vs. Roku TV – what's the difference?
A Roku TV is more than a smart TV – it's a better TV.
Roku TVs connect to the internet and are considered smart TVs, but offer so much more. With a simple home screen, easy-to-use remote and automatic software updates, Roku TV is a smart TV that's simple to use—and easy to love. Packed with features, Roku TVs find and stream your favorite shows with features like cross-channel search, live TV pause, and the free mobile app, featuring voice control.
Whether you're a cable subscriber, cord cutter, or anything in between, it's easy to watch what you love with Roku TV. Get one-click access to your cable, satellite, or HDTV antenna on the home screen. Or start streaming with live-streaming TV channels like Sling TV, plus 500,000+ movies and TV episodes available, including tens of thousands for free.
There are also options for every room of your house with models ranging from 24" HD small screens to 75" big screens with 4K HDR and Dolby Vision.
Learn more about Roku TV here.
Do I need an internet connection to use a Roku TV?
To take advantage of awesome features such as streaming YouTube videos, searching for the latest episode of Shameless or pausing live TV, you'll want to connect your TV to the internet – though it's not required.
Do I need a Roku TV to watch entertainment on Hulu, Prime Video and Netflix?
If you're shopping for a new TV, a Roku TV is a great value and an easy way to access your favorite entertainment. Roku TVs offer paid channels including Hulu, Prime Video, Netflix, HBO NOW and SHOWTIME, as well as free channels like The Roku Channel, YouTube, The CW, Crackle and more.
If you're not quite ready to upgrade your TV, Roku streaming players are a great option to turn your older TV into a smart TV (Roku streaming players can connect to your TV via HDMI or composite cables).
Have any other questions? Let us know in the comments.
Stream on!
The post Smart TV vs. Roku TV – what's the difference? appeared first on The Official Roku Blog.
Source: Official Roku Website