Spotify is back! Today, the world's most popular music streaming service makes its highly anticipated return to Roku players and Roku TVs.* Starting today, you can search for albums and playlists to listen to or browse music recommendations from Spotify directly on your Roku device.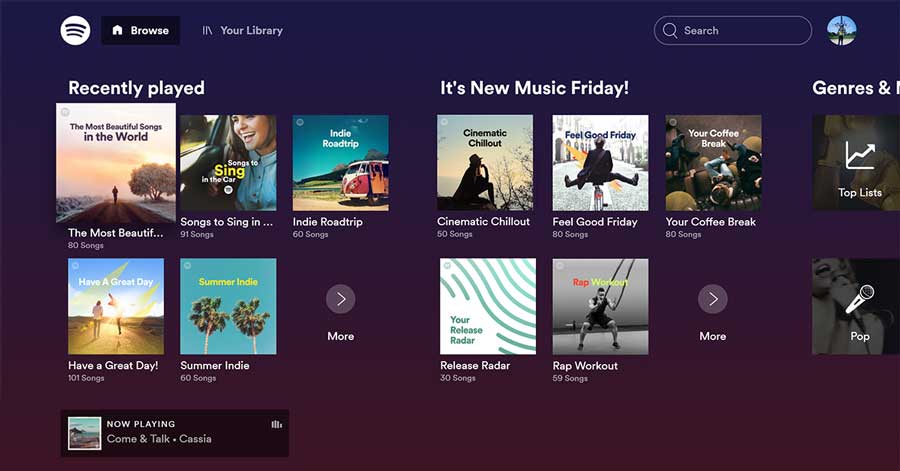 For those of you who are unfamiliar, Spotify lets you discover, manage and share over 40M songs for free. You can choose to upgrade to Spotify Premium for access to exclusive features like improved sound quality and ad-free listening. Users will be able to launch Spotify and navigate the channel using a Roku remote, or via Spotify Connect, which controls the Roku channel using a laptop, tablet or mobile phone. And if you're a Roku TV owner, our new Roku TV Wireless Speakers make the perfect companion to Spotify to deliver powerful, premium audio.
Spotify begins rolling out to Roku players and Roku TVs today, and is expected to be available on all supported devices by the end of the year.
Click here to add Spotify from the Roku Channel Store, or search for it in the Streaming Channels section of your Roku device.
Happy Streaming!
The post Spotify is back on the Roku platform appeared first on The Official Roku Blog.
Source: Official Roku Website