Aja Dang is an actress, model, TV and YouTube personality who is dedicated to promoting a lifestyle that creates a healthy mind, body, and soul. Generating genuine and authentic dialogue with her community, Aja addresses real life issues related to finance, beauty, fitness, relationships, and personal care…and in doing so, has created a platform that is uniquely motivational, aspirational, and sustainable.
Whether you committed to one resolution or several this year, my biggest piece of advice would be to start with small, everyday changes.
If you're like me and one of your goals this year is to save money, then I've got an easy way for you start saving almost $1,000 a year with Roku!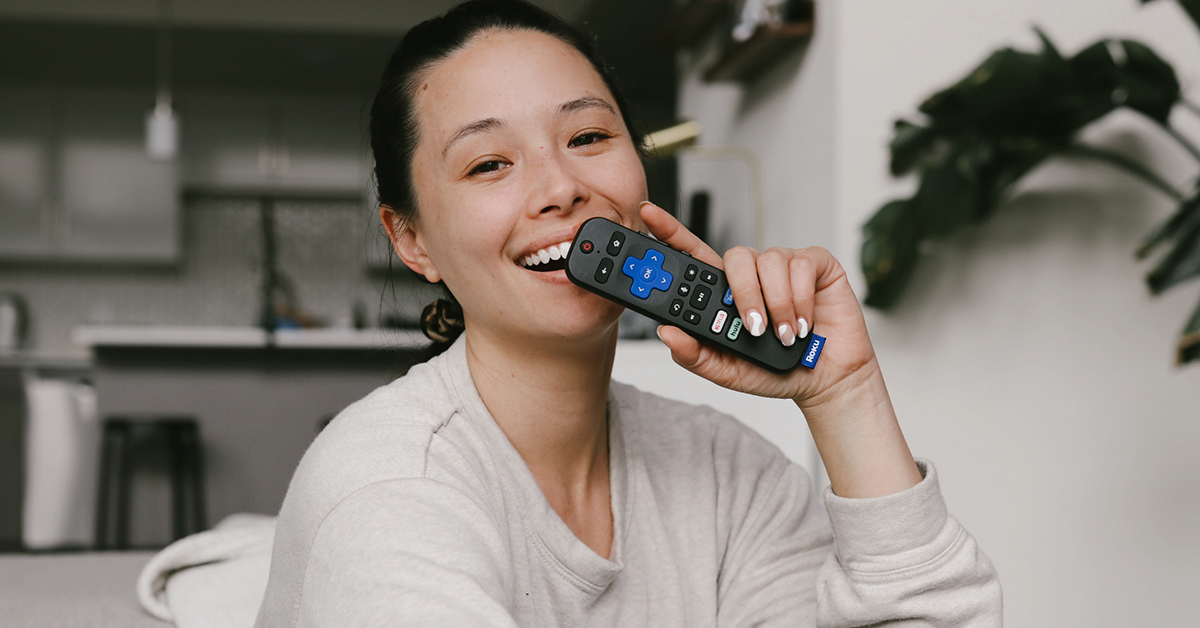 When I moved to LA (almost) 10 years ago, I moved into a first floor, one bedroom apartment that always smelled like Chinese takeout. I lived in a not-so-safe neighborhood, and because I was going to grad school, $950/month was all I could afford at the time. My rent was my biggest monthly expense, so I had to learn how to budget to make sure that I could still afford important things – like buying groceries – but also find ways, big or small, to save money on a daily basis.
Grad School > Cable
Growing up, my family always had the TV on. When I moved into my new apartment and the thought of getting cable came up, my mom suggested that I purchase a Roku streaming device instead (because I mean… when would I have the time really with grad school?!). This was the first-generation Roku streaming player -with only Netflix. It kind of looked like a game console, which sat on top of my $30 dresser. I was able to watch movies instantly… (who remembers when Netflix only mailed their movies?!) *GASP*.
My Roku player worked perfectly, and I loved being able to watch my favorite movies in between classes and exams. I didn't feel like I was missing out on much by not having cable, and I was so glad to have my Roku player whenever I'd hear my friends talk about how much cable cost!
If you've been hesitant to cut the cord because of FOMO (fear of missing out) – DON'T. Roku devices allow you to stream what you love, including free TV, live news, sports, and 500,000+ movies and TV episodes across thousands of free and paid channels!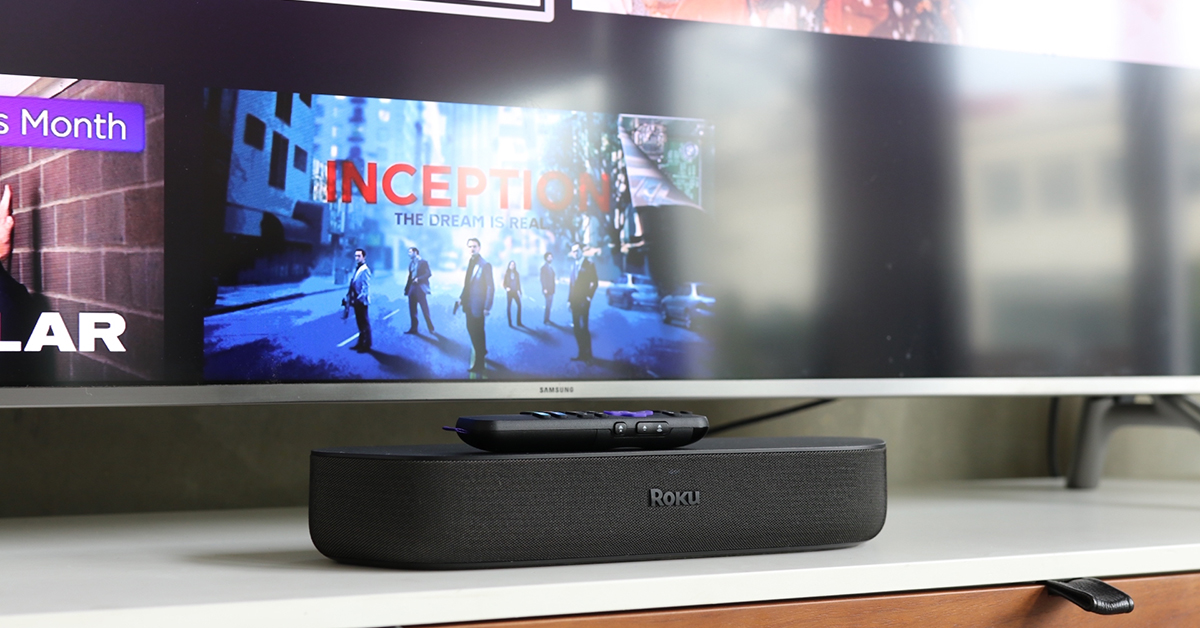 New year, new me, new Roku Streambar
It's funny to think back at how far Roku and I have come. I no longer live in an apartment that smells like takeout and Roku has so many new, amazing features that it has transformed my TV viewing into somewhat of a theater. I now own the Roku Streambar, their newest audio device that easily upgrades any TV with 4K picture and Dolby Audio. I absolutely love the new Bluetooth feature on the Roku Streambar – and fire it up for those impromptu dance parties in my living room! There's also SO MUCH to watch. In grad school, I watched whatever was on Netflix, and now I have access to channels like Disney+, Hulu, and Sling – and I can even watch live TV!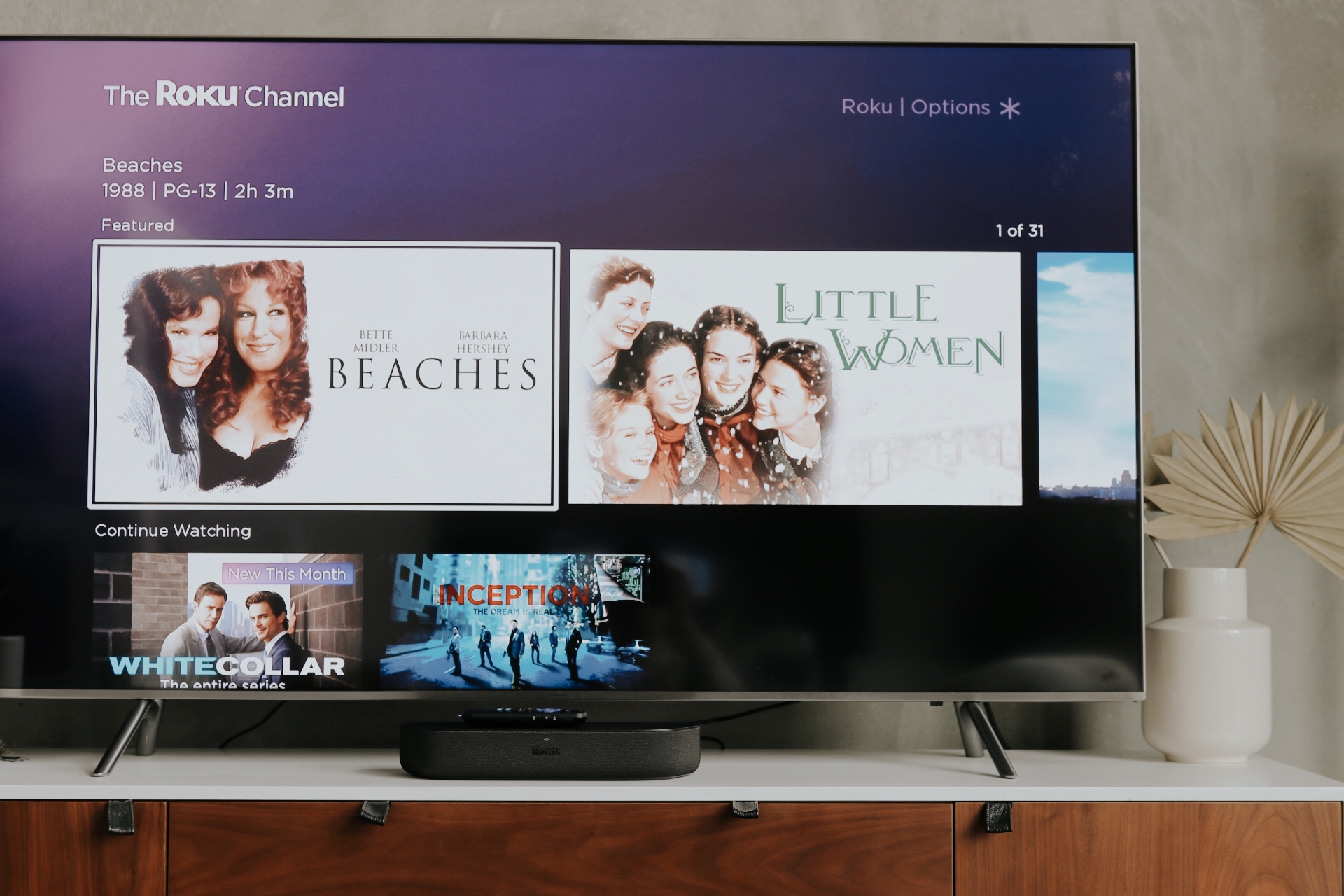 It's the free content and savings for me
I recently discovered The Roku Channel and I'm obsessed with all the FREE movies they offer every month! So far I've streamed Under the Tuscan Sun, Soul Food… and started watching the TV series, White Collar. The Roku mobile app is really great too, and lets you stream all the free and premium content available on The Roku Channel… anywhere, anytime (like another room in the house if your partner's hogging the living room TV or when you want to finish up that * last * episode before bed!).
So, if you're still on the fence about cutting cable – JUMP. I jumped 10 years ago and haven't looked back.
Roku, you're the longest relationship I've ever had. Thank you for being the gift that keeps on giving!
Happy Streaming and Happy Saving,
Aja
The post Start saving in the new year with Roku [guest post] appeared first on The Official Roku Blog.
Source: Official Roku Website