Where would we be without our TV moms? We all have our favourites, so after some breakfast in bed or going out for lunch, kick back, fire up your Roku device and check out our list of notable moms from the small screen.  Who best reflects your mom? Is there another TV mother you would add to this list?
#HappyMothersDay #HappyStreaming #TVmoms
Florence Henderson – Carol Brady
The Brady Bunch (1969-1974)
CBS All Access
Florence Henderson played one of the most iconic TV mothers of all time in Carol Brady. The Brady Bunch was ground-breaking for its time as it created a blended-family, generations before other shows caught up.  Carol Brady went from single mom to step mom and married mom and through all the changes loved her children equally.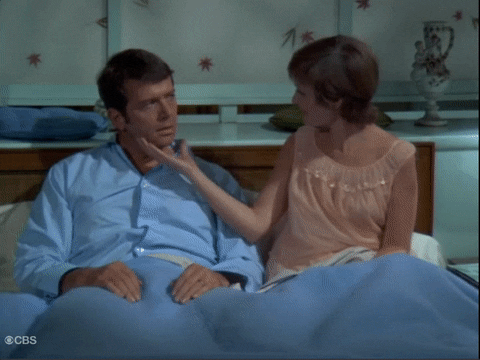 Marion Ross – Marion Cunningham
Happy Days (1974-1984)
CBS All Access
Marion Cunningham was played by Marion Ross, mother to Richie and Joanie and wife of Howard (has anyone seen Chuck). While the role called for a "traditional" housewife, Marion was a strong character. She had the makings of a feminist when dealing with her husband Howard and was his equal in all family matters.  She was also the only person allowed to call "The Fonz" by his first name – Arthur.

Phylicia Rashad – Claire Huxtable
The Cosby Show (1984-1992)
Prime Video
With the roles of women shifting in the '80s, Phylicia Rashad's depiction of matriarch Claire Huxtable helped change the perception of working mothers. Claire was able to balance her career as a lawyer with the demands of motherhood. She was as adept with her kids as she was in the courtroom.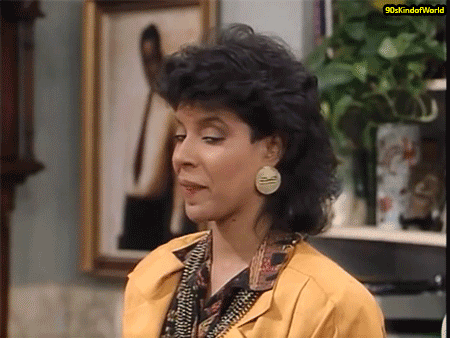 Katey Sagal – Peggy Bundy
Married with Children (1986-1997)
Prime Video, YouTube, Google Play
On the opposite end of the "caring" mom spectrum is Peggy Bundy portrayed by Katey Sagal. Sagal's over-the-top portrayal was the opposite of doting housewives from the early days of television. She was a unique character that hadn't been seen before in TV.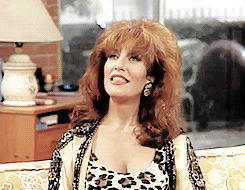 Rosanne Barr – Roseanne Conner
Roseanne (1988-1997)
Prime Video
Rosanne Conner was the centre of this hit show that gained recognition for its realistic portrayal of a working-class family life.  While the ups and downs were plenty, Rosanne somehow made most things funny and cared about her family and friends.
Julie Kavner – Marge Simpson
The Simpsons (1989-Current)
YouTube, Google Play
As the only adult in her family, Marge Simpson, may be TV's hardest working mom.  If only she was real.  Often the only voice of reason in her family, Marge has become an endearing character and someone we all cheer for.  While she identified as a homemaker, Marge managed a more than a dozen different careers including pretzel shop entrepreneur, police officer and professional artist.
Brett Butler – Grace Kelly
Grace Under Fire (1993-1998)
Tubi
Brett Butler, starring as Grace Kelly, is a divorced single mother and recovering alcoholic who tries to prevent her children from making the same mistakes she has. Grace is the mother to Quentin, Libby and Patrick and mostly got more help than she needed with her parenting challenges from her neighbours and friends.
Debra Jo Rupp-Kitty Forman
That 70's Show (1998-2006)
Netflix
Kitty Forman, played by Debra Jo Rupp, is married to Red Forman and is mother to Laurie and Eric. Kitty has a stressful relationship with her daughter while being overly protective of her son. Despite the uneven relationships with her children she is a compassionate soul who convinces her husband to take in another teenager (Steven Hyde) after his mother leaves him. She extends this caring attitude to the rest of the kids in the neighbourhood acting as a caretaker for many of the issues they confront.
Connie Britton-Tami Taylor
Friday Night Lights (2006-2011)
Prime Video, YouTube, Google Play
Connie Britton, playing Tami Taylor, was a key character in the football drama, Friday Night Lights. Many of town's people saw her as the "coach's wife." But Tami Taylor decided that wasn't enough getting a job as the school guidance counsellor and eventually becoming the school's principal. While being a compassionate and open-hearted leader to the kids at her school, she still acts as the anchor to her family caring for her daughter and acting as a sounding board for her husband whenever hard decisions have to be made.
Catharine O'Hara-Moira Rose
Schitt's Creek (2015-Current)
Netflix, YouTube, Google Play
A great Canadian entry to the list is Moira Rose, played by Catharine O'Hara, the loving wife of Johnny Rose and a former soap opera actress. After suddenly finding themselves completely broke, the Rose's with their two spoiled kids, have to adjust to living a new lifestyle in the quirky town of Schitt's Creek. Despite her hardships, Moira carries herself confidently becoming more involved with her children's lives. She is surprised to see the changes in her kids as the family comes together to get through their new reality.
Happy Streaming!
The post Ten of the Best TV Moms appeared first on The Official Roku Blog.
Source: Official Roku Website