Is Die Hard a Christmas movie? What's the better TV classic: Rudolph or Frosty?
We asked the burning questions, and our Twitter followers chimed in to settle the great holiday movie debates once and for all. We won't keep you waiting any longer… let's dive in!
What's the correct date to watch holiday movies?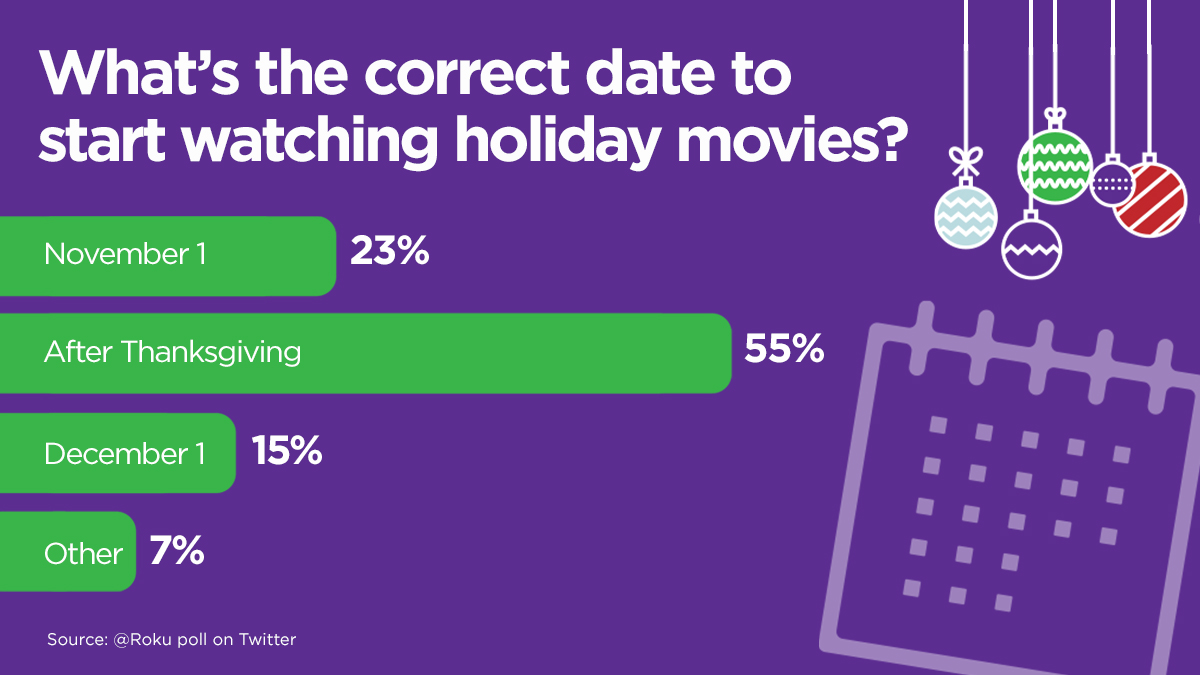 Personally, I'm not ready to dive into holiday films until Thanksgiving is over. But the day after? Give me a plate of leftovers and a full serving of holiday movies.
Is Die Hard a Christmas movie?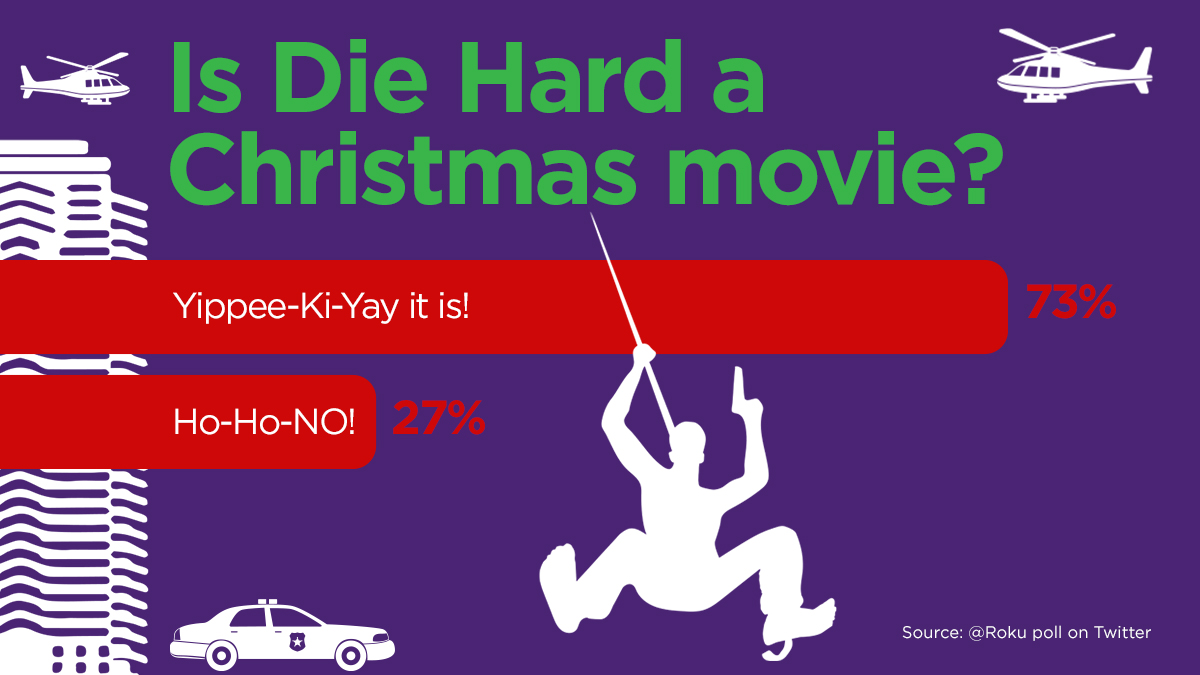 This question has been gaining momentum in recent years. In what used to be a great debate, the consensus now seems quite clear…Die Hard is definitely a Christmas movie!
You can only keep one… Holiday movie edition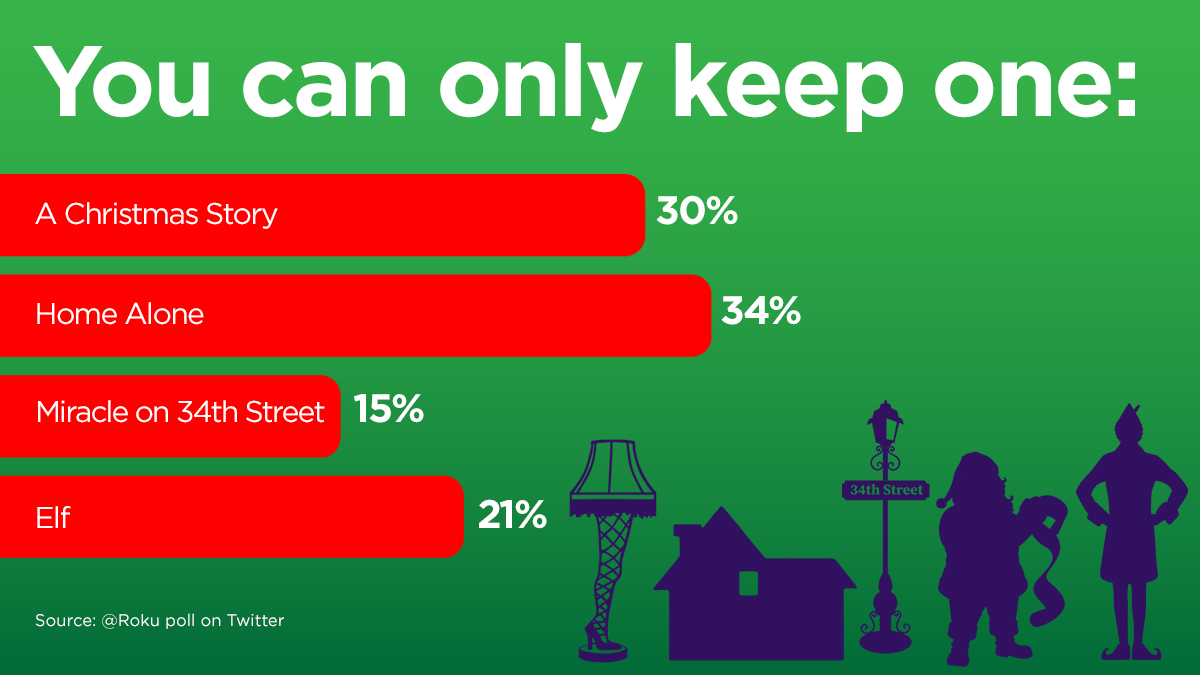 This poll was the most contentious of the questions we posed on Twitter this year. Seriously, how can you pick just one of these movies? Home Alone brings back so many memories of my childhood, so again, I'm going to agree with our followers and go with the classic Macaulay Culkin flick.
Better classic TV special: Rudolph the Red-Nosed Reindeer or Frosty the Snowman?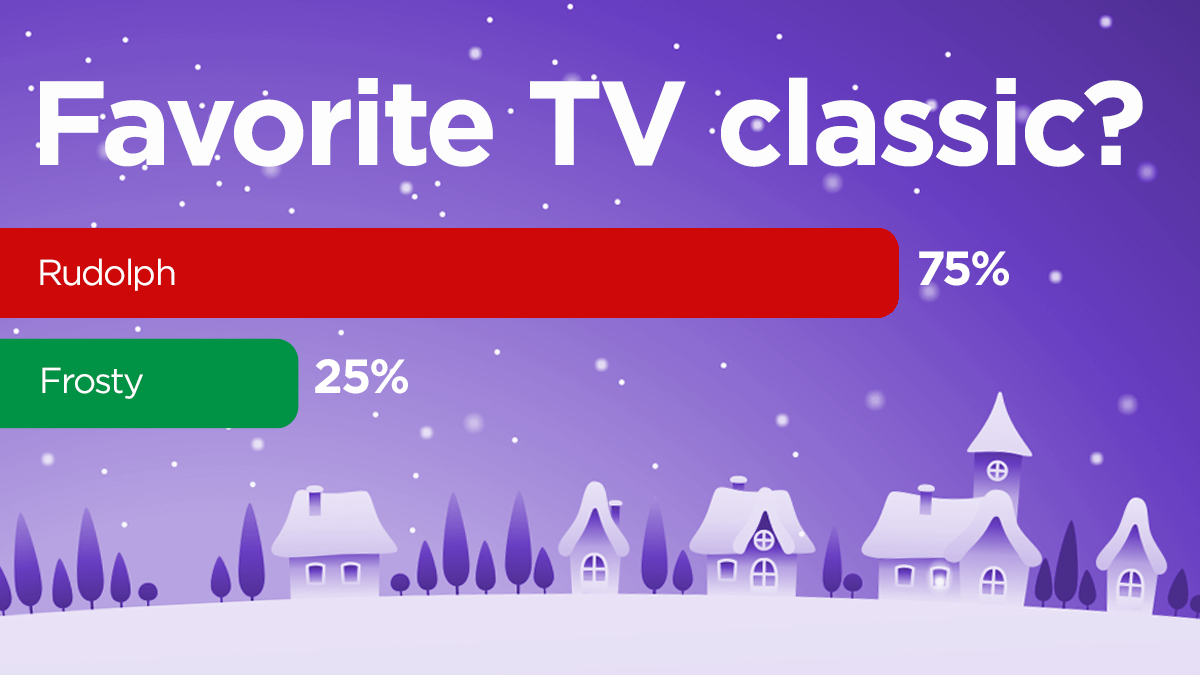 Rudolph the Red-Nosed Reindeer and Frosty the Snowman. A reindeer with a shiny nose vs. a snowman with a magical top hat. Two iconic holiday characters went head to head, and the survey says Rudolph reigns supreme.
Which adaptation of The Grinch is your all-time favorite?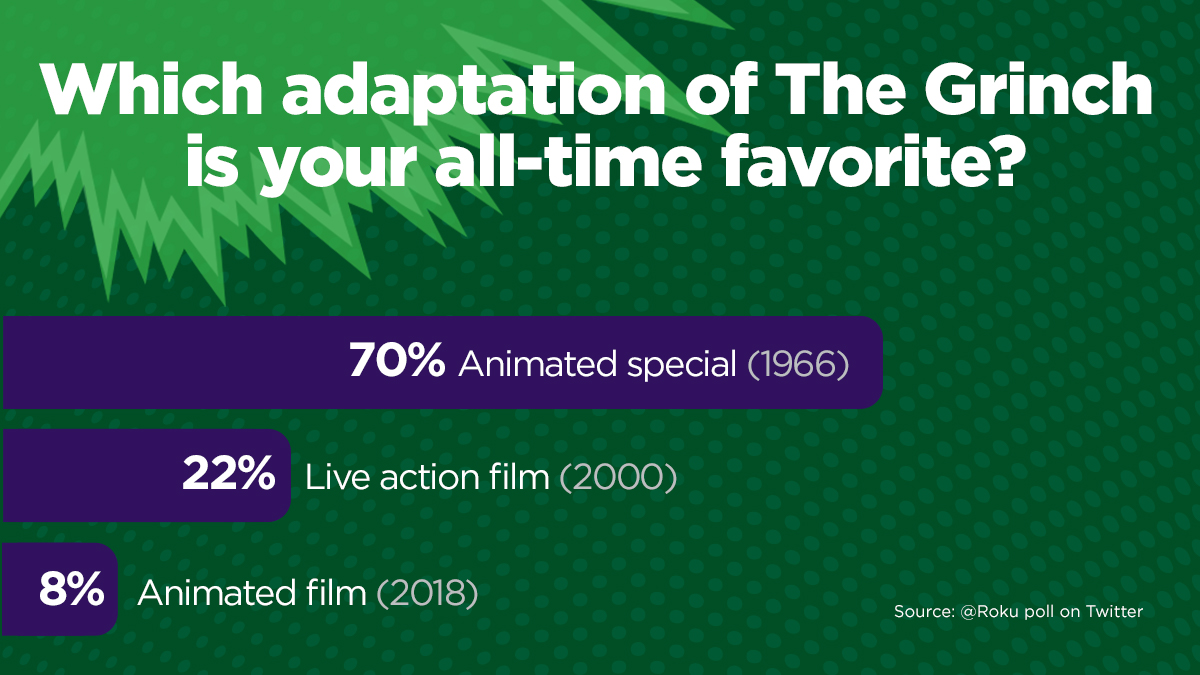 While all versions are certainly worth a watch this time of year, it's hard to top the original version of The Grinch. While 70% of voters prefer the 1966 animated special, we can all agree that Mr. Grinch is about as cuddly as a cactus.
All this holiday movie talk get you in the mood for streaming? Watch the aforementioned classics this season on Vudu, or many of the other options in the Rent or Buy Movies category of the Roku Channel Store.
Happy Streaming!
The post The great holiday movie questions answered appeared first on The Official Roku Blog.
Source: Official Roku Website