Whether you're snuggling up with your loved one, or enjoy having the sofa (and remote) all for yourself, The Roku Channel has a variety of NEW and FREE entertainment for you to enjoy this Valentine's Day. Regardless of how you'll be spending the day, The Roku Channel has something for everyone to binge on the most "romantic" day of the year.
So, if you are a hopeful singleton or a lovey-dovey couple, be sure to check The Roku Channel's top, free Valentine's Day picks below!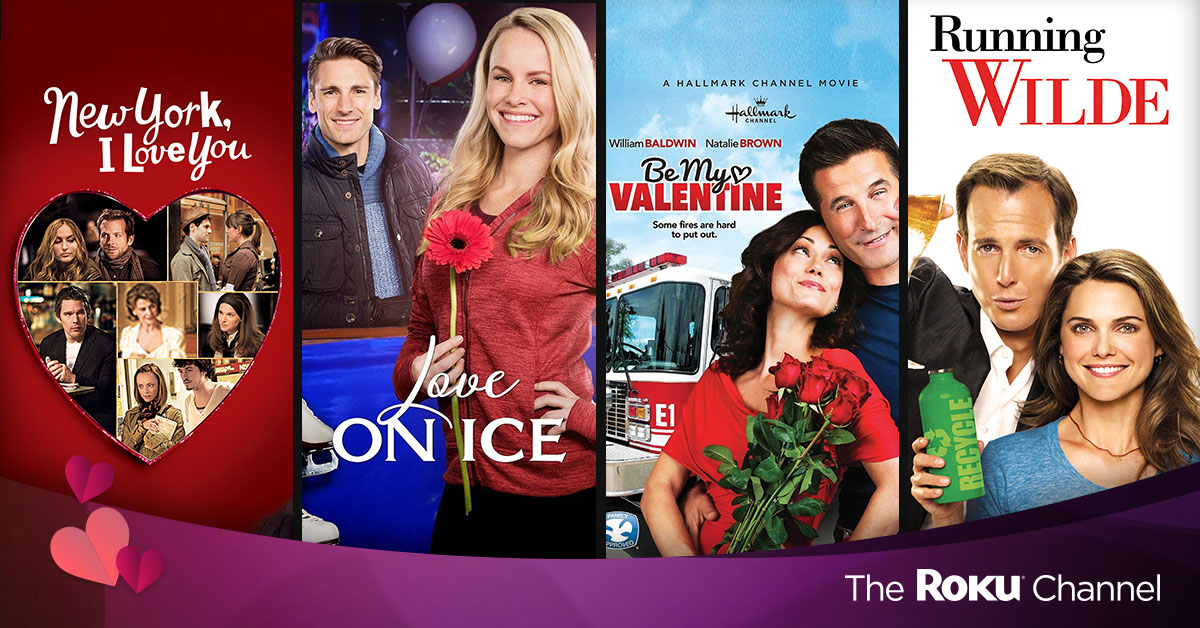 Valentine's Day films
A Valentine's Date
Starring Elisa Donovan, this film shows how a mother is forced to return to a life she once left behind, when her daughter's father files for joint custody.
New York I Love You
Starring Bradley Cooper and Orlando Bloom, New York, I love you is a heart-warming tale of love and life in the city that never sleeps.
Love on Ice
Watch how 27-year-old Emily James has her last shot to reclaim her skating glory, whilst falling in love along the way.
Be My Valentine
Starring William Baldwin, Be My Valentine is the perfect V-day watch. The film takes you through a heart-warming story where a widowed father discovers he has a lot to learn about love, again.
Valentine's Day TV shows
Blind Date
If you want to cry, with laughter, this Valentine's Day then Blind Date is the one to watch. The show optimistically pairs up singletons on a bunch of blind dates.
Running Wilde
Running Wilde is a fantastic comedy, featuring Will Arnett, as Steve Wilde who is a self-obsessed bachelor and heir to his father's oil fortune who reconnects with his childhood sweetheart.
There is plenty of free content available to watch for free on The Roku Channel, so if these heartfelt suggestions don't tick your boxes, be sure to check out Roku's February picks!
The post The Roku Channel's top-picks to get you through Valentine's Day appeared first on The Official Roku Blog.
Source: Official Roku Website