Rachel Oaks is a streaming and cable TV expert who knows everything there is to know about television services. Whether you want to avoid hidden fees or choose the best internet to support your streaming TV, she's got you covered. You can find her writing on CableTV.com most of the time—she's also been featured on Today.com, TechGuySmartBuy.com, and more.
Your Roku device is a gateway to a world without cable TV bills. But is cord cutting the right solution for you? Let's debunk those myths that might be holding you back from snipping those threads and living a cable-free life.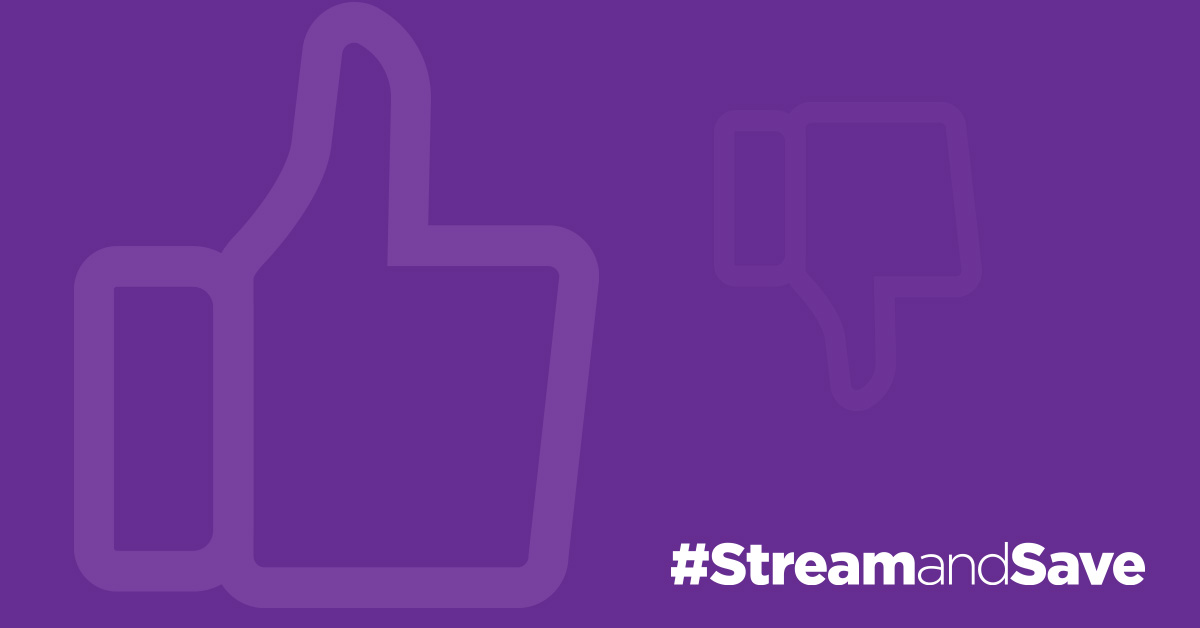 What is cord cutting?
Cord cutting refers to the common practice of leaving your cable or satellite TV provider in favor of over-the-air broadcast TV or streaming services. Even if you've just barely set up a digital antenna or a Netflix account, you're on your way to being a top-notch cord cutter.
Myth #1: Cord cutting uses a lot of data.
Most internet providers have data caps of 1,000 GB or even offer unlimited data. With that amount of data, you can stream around 333 hours of full HD movies and TV every month. All that is to say: you'd have to stream a lot of TV before going over your data allowance.
A couple of caveats: First, streaming 4K uses almost five times as much data— around 7.2 GB per hour. Knowing that, it's better to save 4K for streaming flashy action movies instead of using it for everyday streaming.
Second, occasionally providers impose tight data caps, so make sure your internet provider isn't among them before joining us in the bountiful land of cord cutting. If your internet provider has small, outdated data caps, take your business elsewhere.
Myth #2: Cord cutting won't actually save you money.
Traditional TV companies love to spread the rumor that cord cutting is pricy, but if you're smart about your streaming services, you won't need to worry about your wallet.
Many starting cable packages run about $60 per month and go up to hundreds of dollars. On top of that, you need to pay equipment leases, and you might get roped into a term agreement that comes with fines if you leave your service early.
But with cable alternatives like Hulu + Live TV, you can get over 60 channels from for less than $60 per month—no equipment leases necessarily. And you can buy a TV antenna for under $60 with no monthly payments at all.
Sure, if you sign up for every paid streaming service out there, it's going to cost you. But you probably don't need that many services to get all the TV you want to enjoy.
Myth #3: If you cut the cord, you won't be able to watch your favorite shows when they air.
If you got hoodwinked by this idea, you're myth-staken. With a TV antenna or a live TV streaming service, you can watch TV shows at the same time they play on cable TV.
Check out these live TV services you can stream on your Roku device:
Any of the services above will let you watch shows when they air—and they come with on-demand shows too.
Myth #4: You can't channel surf if you cut the cord.
The future isn't trying to take your favorite evening pastime from you. Live TV streaming services—like that list in Myth #3—are perfect for channel surfing. Some will even keep playing your currently selected show while you poke around the TV guide.
Myth #5: Cord cutting is too complicated to be worth the switch.
Cord cutting is an excellent solution to high-cost, restrictive, traditional cable TV—it's worth making the switch. With a Roku device on your side, the cord cutting process is simple.
We can help you choose the best Roku device for you and set it up easy-peasy. And we'll even point you in the right direction with the best free and paid TV services you can add as Roku channels.
Still on the fence? Here are some more cord cutting tips straight from the experts (Roku customers).
Happy Streaming!
The post The top 5 cord cutting myths debunked appeared first on The Official Roku Blog.
Source: Official Roku Website