Today's forecast is sunny and streaming! Roku customers now have even more options to stream their weather news and forecasts. The Weather Network, an industry leader in multi-platform weather information services, is now available for free on Roku players in the U.S., Canada, France, Mexico and the U.K. and Roku TV models in the U.S. and Canada.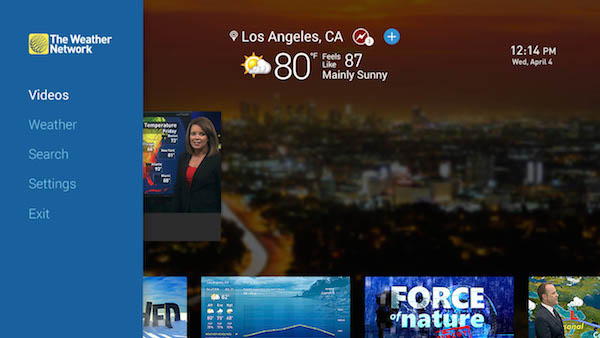 The Weather Network channel offers quick and easy access to localized weather forecasts and personalized content. It provides users access to key weather data, videos, warnings and alerts. Key features include:
Multi-lingual capabilities: The channel is available in English, Spanish, German, Italian, French and Portuguese, ensuring users can easily access their local weather information.
IP targeted localized forecasts: Available for the Live Channel feed, personalized and localized forecasts show current and upcoming weather conditions.
PointCast technology: Available throughout the channel, PointCast technology provides weather information as close as 0.6 miles of where you are using a US zip code.
Enhanced weather content: Current, Hourly, 36 Hours and 14 Day forecasts are provided for a user's favorite locations.
Warnings/Alerts: Keeping consumers safe by allowing them to stay abreast of incoming active weather.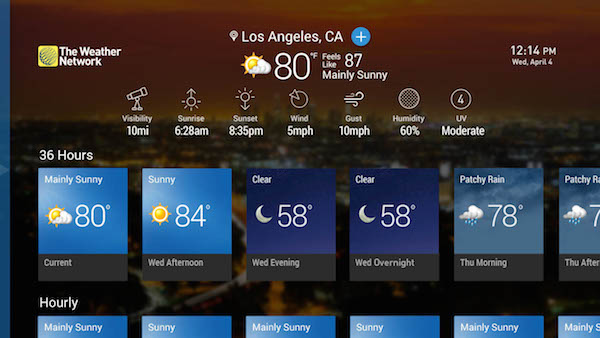 Find The Weather Network channel in the "News & Weather" category in the Roku Channel Store now on Roku players and Roku TV models.
Happy Streaming!
The post The Weather Network now reporting on the Roku platform appeared first on The Official Roku Blog.
Source: Official Roku Website