It's been a few weeks now that The Roku Channel is available to Roku fans across UK offering free access to thousands of movies, TV episodes and documentaries. All Roku streaming player and Roku TV owners, as well as NOW TV and Sky Q users can enjoy the endless amount of content with no subscriptions, fees or logins required.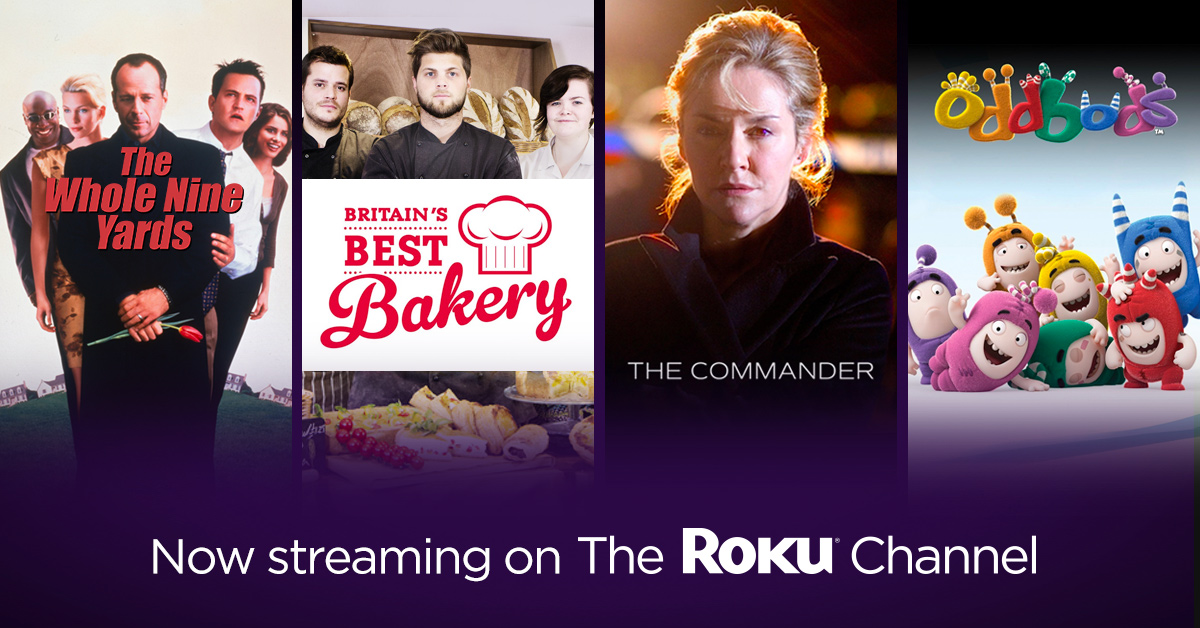 It's the gift that keeps on giving. We have picked some entertainment that is new or notable on The Roku Channel – scroll down to see what's in store for May!
Films:
The Net
The Net, starring Sandra Bullock, is full of action, crime and drama. The film is based on a computer programmer who comes across a conspiracy, this leads her to putting her life and the lives of those around her, at risk. The film made an estimated $110 million in the box office – it's a hell of a throwback and certainly a must-watch.
Get Carter
A remake of the original, this film is a true British crime classic that draws on revenge and loss. Starring the legendary Sylvester Stallone and Michael Caine, this is most certainly a film to watch once the little ones have gone to sleep!
The Whole Nine Yards
The Whole Nine Yards is based on a struggling dentist whose life is turned upside down when a famous gangster becomes his neighbour. This film will have the whole family laughing. The cast is full of famous Hollywood stars including A-listers Bruce Willis and Matthew Perry.
TV shows:
Accused (2010-2012)
The first season of Accused was released in 2010, each episode of the crime drama examines different characters that are accused of a crime. If crime and drama is your go-to, then Accused is one for you to binge. The Roku Channel has both seasons available. (Did we mention it's for free?)
Britain's Best Bakery (2012)
If you have a sweet tooth and enjoy drooling over cakes, biscuits and delicious treats then Britain's Best Bakery is the reality game-show you should be watching! The programme puts independent bakeries around the UK against one and other to find out which bakery is the best in Britain.
The Commander (2003-2008)
This British crime drama has five seasons starring Amanda Burton that will keep you on the edge of your sofa. The show dives deep into various investigations led by a female detective in the male-dominated police service. Girl power!
Kids & Family:
Bernard (2006)
This is a family favourite across the globe – Bernard, the curious polar bear, and his friends star in three-minute episodes full of slapstick comedy. Bernard is safe, colourful and, most importantly, hugely entertaining for young children.
Oddbods (2013)
Oddbods is an international children's show where all seven characters communicate with children through sounds– it does the trick, children around the world adore this show! Free Oddbods content will keep little ones occupied and educated for hours on end!
This is only a small handful of what's available on The Roku Channel, so simply turn on your TV and explore. Keep an eye out for next month's additions and let us know about your thoughts on The Roku Channel on Twitter, Facebook or Instagram!
Happy Streaming!
The post This month on The Roku Channel in the UK appeared first on The Official Roku Blog.
Source: Official Roku Website