Ahora que muchos andamos metidos en nuestras casas por este momento que está viviendo el mundo, ¿qué más tenemos que hacer que maratonear nuestros programas y películas favoritas en casa?

Y, para los curiosos, les compartimos la lista de los Top 10 más buscado en Roku. Estas son las series o películas más buscadas en la plataforma de Roku en México durante la última semana.
A ver, ¿alguna sorpresa con la #1?
La película Contagio (disponible en Netflix) de Steven Soderbergh se estrenó en el 2011 y ahora volvió a la popularidad dada la similitud con los acontecimientos que estamos viviendo en el mundo hoy.
Cuéntenos, ¿ustedes qué están maratoneando en casa?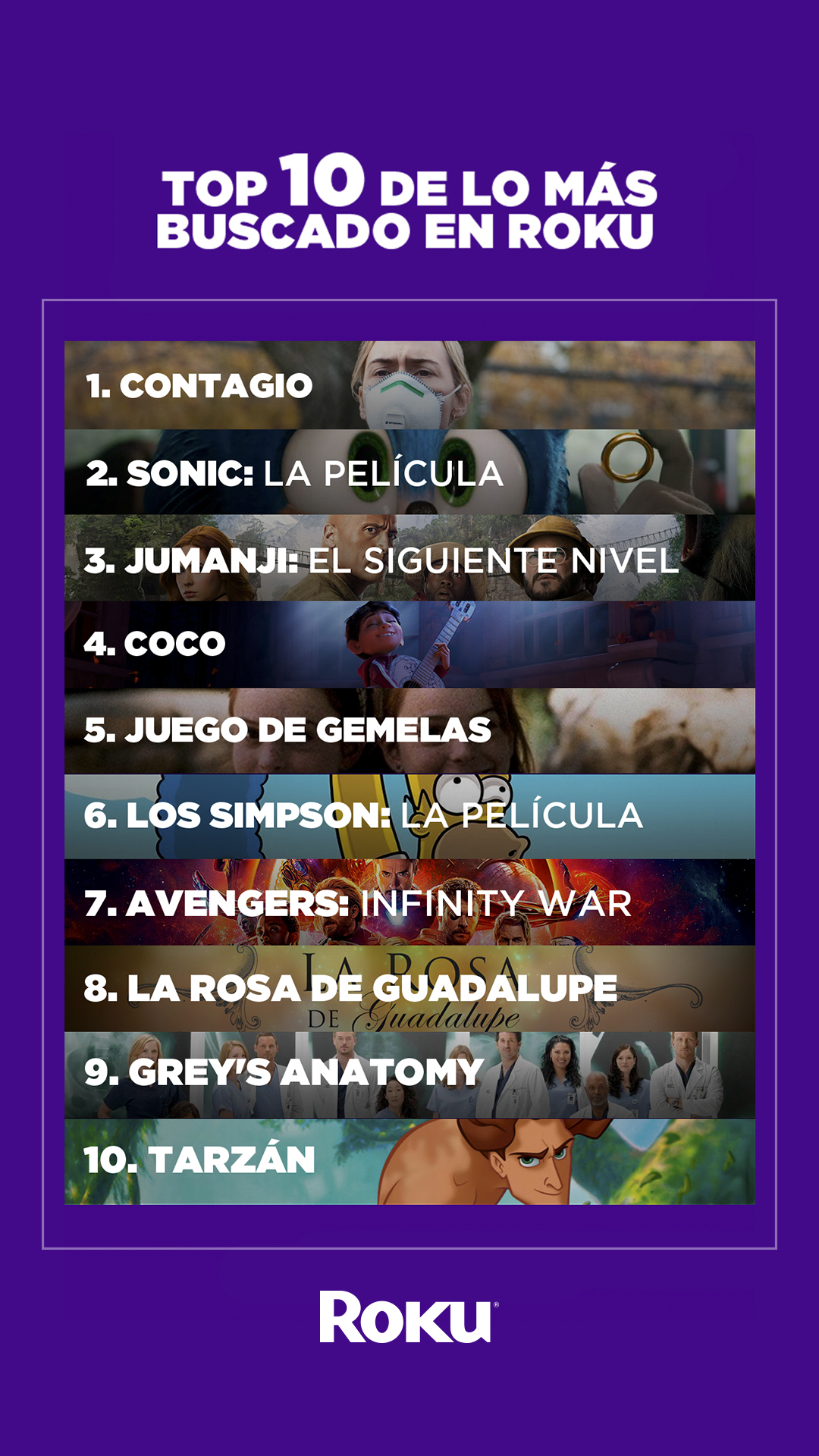 The post Top 10 de lo más buscado en Roku appeared first on The Official Roku Blog.
Source: Official Roku Website