Today we're unveiling the Roku TV

Wireless Speakers that make it easy to add premium sound to any Roku TV at a great price. These are the first speakers made exclusively for Roku TV. Adding a new dimension, exceptional depth and stereo separation to movies, TV and music, Roku TV Wireless Speakers are meticulously designed to deliver powerful, premium audio to Roku TVs. Because Roku controls the software in both the speakers and TV, Roku is uniquely able to provide seamless wireless setup and connectivity, optimize sound for the picture and ensure audio video sync.
Unlike home theater systems, set up is simple with wireless pairing to Roku TVs via Roku Connect. Once paired, users can listen to audio from any streaming channel on the Roku platform, live TV from an antenna, or other devices such as a cable set-top box through the Roku TV Wireless Speakers. The speakers support Bluetooth music streaming from mobile devices. They also offer Automatic Volume Leveling to lower the volume on loud scenes and boost the volume on quieter ones and Dialog Enhancement to improve the intelligibility of speech.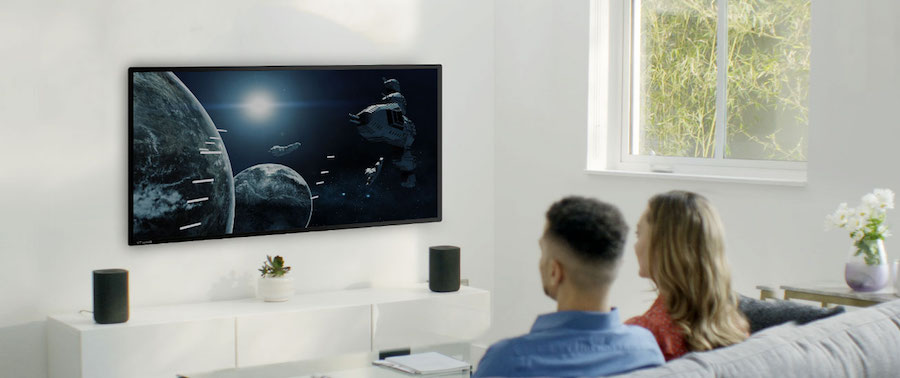 Roku TV Wireless Speakers work exclusively with Roku TVs, which accounted for one out of every four smart TVs sold in the U.S. in the first quarter of 2018. They ship with a Roku TV Voice Remote, which controls both the Roku TV and the speakers, as well as the all-new Roku Touch

. Roku Touch is a battery-powered tabletop voice remote featuring a press-and-hold design for voice commands, playback control buttons and programmable preset buttons. Some of the most popular channels on the Roku platform are streaming music channels, and with Roku Touch it is even easier to use Roku TV and Roku TV Wireless Speakers to listen to music.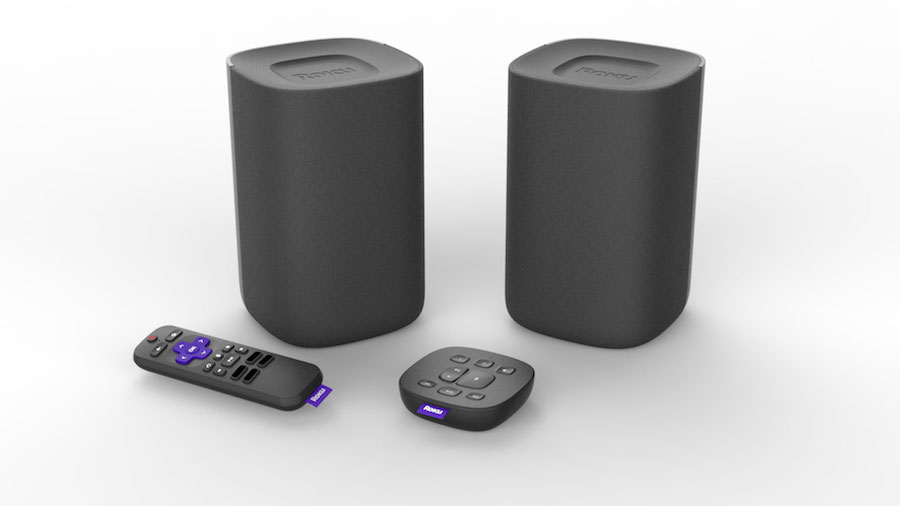 Pricing and Availability
The Roku TV Wireless Speaker bundle has an MSRP of $199.99 (see special pre-order price below) and begins shipping to customers by late October. The bundle includes:
(2) Roku TV Wireless Speakers
Roku TV Voice Remote
Roku Touch tabletop remote
(2) Power Cables
(4) AAA Batteries
Pre-order pricing for the bundle is $149.99 today through July 23, 2018. From July 24 through October 15, 2018, Roku TV Wireless Speakers will be available for a special price of $179.99. Beginning October 16, pricing is $199.99.
Picture quality, a tremendous selection of content, value, and ease of use make Roku TVs some of the most popular smart TVs on the market today. We want to make Roku TVs the best TVs. Adding great audio dramatically enhances the way people experience their favorite entertainment. With Roku TV Wireless Speakers, we're able to offer our customers a simple and affordable way to further immerse themselves into the TV, movies and music they love, while providing them with a better whole home entertainment experience.
For more information on Roku TV Wireless Speakers visit Roku.com.
Happy Streaming!
The post Unveiling the Roku TV Wireless Speakers appeared first on The Official Roku Blog.
Source: Official Roku Website