As a big fan of VICE on HBO NOW, I was thrilled to hear the news of VICE's newly launched TV channel, VICELAND. Today, I'm happy to share that VICELAND, a channel comprised of people and voices that explore the human condition, is now available on Roku players and Roku TV models in the U.S.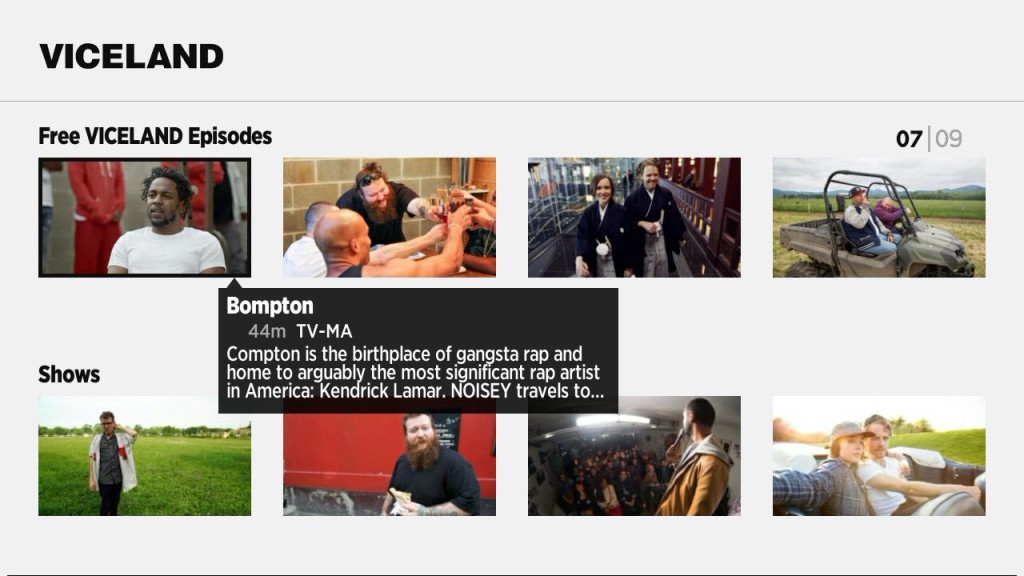 From music and film to food and technology, the content available on the VICELAND channel covers a broad array of compelling topics. The current show lineup includes:
Balls Deep: Thomas Morton hangs out with different groups of people and gives their life a try.
F*ck That's Delicious: The life and eating habits of rap's greatest bon vivant, Action Bronson.
Flophouse: Most comedians are broke, and a lot of them are broke in the same houses. Filmmaker Lance Bangs documents this network of couches and the stand-ups that crash on them.
Gaycation: Ellen Page and her best friend, Ian Daniel, set off on a personal journey to explore LGBTQ cultures around the world.
Huang's World: Eddie Huang went to law school, got hired, got fired, told jokes, sold weed, did molly, opened a restaurant, wrote a New York Times bestseller, and now he's here.
Noisey: A first-hand look into the cultures and artists behind some of the world's most compelling music scenes.
Viewers who sign in and authenticate with their pay TV provider credentials will be able to stream VICELAND shows on demand the day after they air. All Roku customers in the U.S. can stream free episodes listed in the "Free VICELAND Episodes" section as well as the first episode of every TV show series.
Find the VICELAND channel in the "TV Everywhere" category in the Roku Channel Store now on Roku players and Roku TV models.
Stream on!
The post VICELAND now available on the Roku platform appeared first on The Official Roku Blog.
Source: Official Roku Website