We chat with different types of Roku customers every day – some cord cutters who strictly stream, others who have cable, and many cord shavers who fall somewhere in between. To share his perspective and expertise on cord cutting, we've invited Chris Brantner for a guest blog post series. 
Sure, the on-demand streaming revolution is amazing. It's awesome to want to watch something and be able to find it and watch it immediately. Still, there is something magical about live TV.
Watching something as soon as it's revealed can be great fun. Channel surfing is a great perk of cable or satellite, which involves being able to watch different live shows as well as finding new things to watch. Not to mention, who wants to watch sports or the news on demand?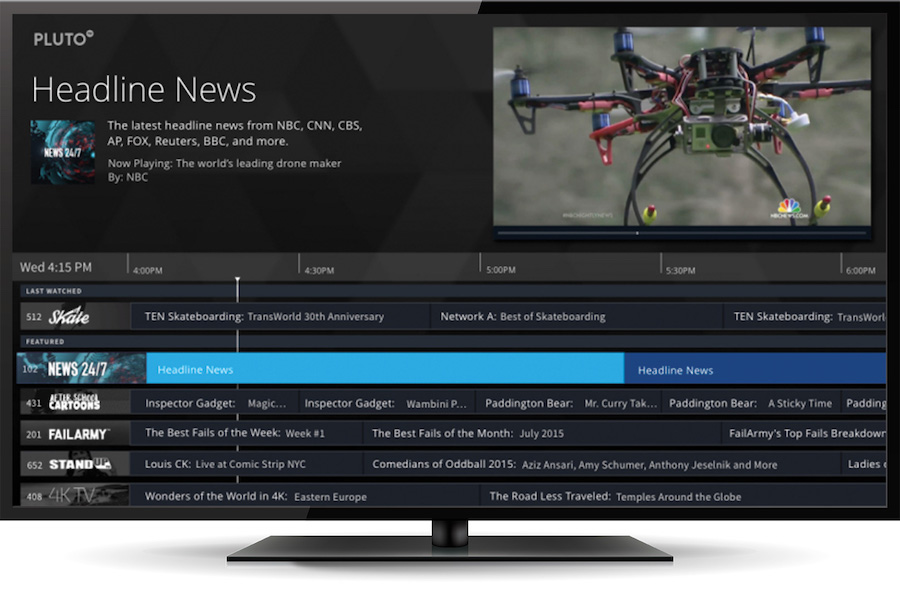 So, even though on-demand streaming is awesome, there is still a case to be made for live TV. It's just not going out of style.
That's one of the best things about Roku streaming devices. While you can watch live TV with an antenna or on cable/satellite, there is also plenty of live TV available on various Roku streaming channels. And it's not just for cord cutters. If you're a cable subscriber, you can access a wide variety of cable content on your Roku streaming device.
If you're looking for live TV, here are some of your best options when you're using a Roku streaming device.
Live TV (channel bundles)
Sling TV – Sling TV was made for cord cutters. If you don't have a pay TV subscription, Sling TV gives you access to a variety of live cable channels (anywhere from 25 channels to over 100). Depending on the Sling TV package you choose, it may be more affordable than a traditional pay TV subscription. You get channels like AMC, TBS, and TNT, starting at $20 per month. Sling TV even recently added NHL Network to its Sports Extra pack just in time for hockey season.
PlayStation Vue – Vue is similar to Sling TV, though you pay a little more, while receiving more channels. Fans of channel surfing will like Vue. You get channels like Syfy, MTV, VH1, and Lifetime. The benefit here is that there is really something for everyone and a unique cloud DVR.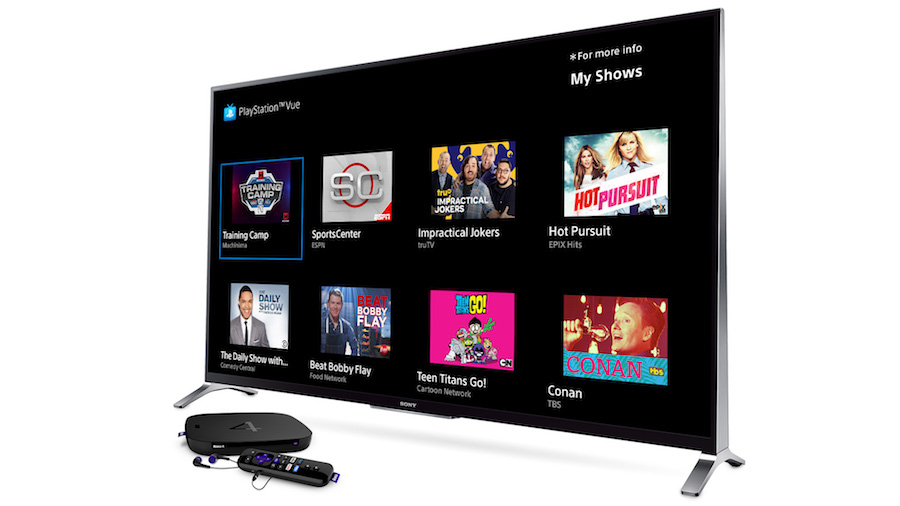 News (Free)
NewsOn – If you're looking for live news, NewsOn offers live, local news from over 130 local news stations. It's absolutely free and you can watch it live whenever you want.
Newsy – Newsy offers 24/7 news in livestream format. The service is absolutely free so you don't need a subscription to watch. Rather than full news shows, Newsy is fun because you get short, unbiased videos from the day's top news stories. It's a whole new twist on the news.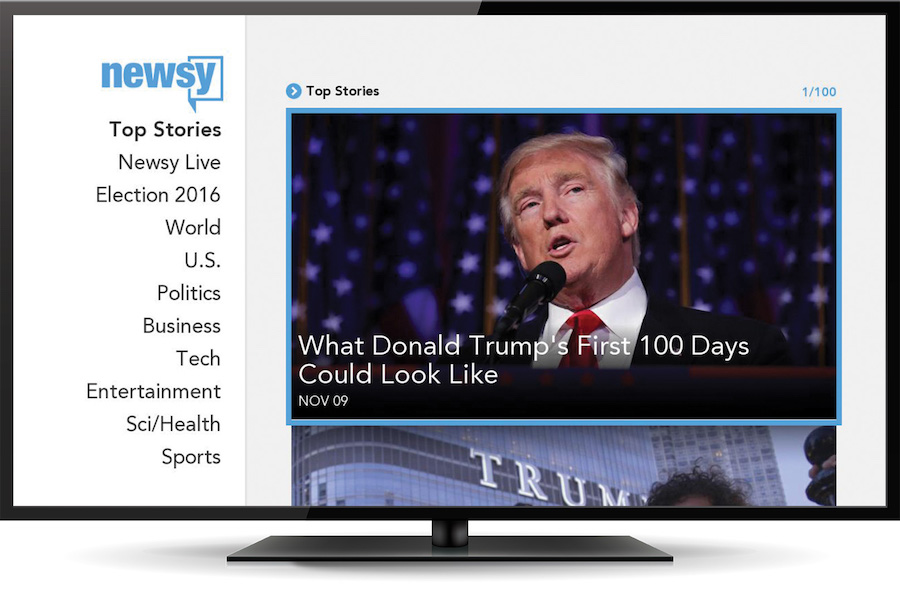 Sports
WatchESPN – In order to watch the WatchESPN channel you need login information for one of the following: cable subscriber, ISP, Sling TV or PlayStation Vue. If you're looking for a way to watch sports in real time, this is a great way to do it. With WatchESPN you'll be able to watch whatever live sport happens to be on at the time on channels including ESPN, ESPN2, ESPN3, SEC Network, and many others. Although it's worth noting that which channels WatchESPN gives you access to depends on what's included in your pay TV subscription.
FOX Sports GO – This channel also requires a pay TV or PlayStation Vue subscription to give you access to live content. Once you've logged in you'll be able to watch a variety of sports based on your local area. FSN offers everything from NCAA and NFL to MLB and NASCAR.
WWE Network – Wrestling fans can't get enough of the WWE Network channel. You just login with your subscriber info ($9.99 per month) and you'll be able to watch every WWE pay-per-view event live. You even can watch WrestleMania! The channel also includes documentaries and reality shows all related to WWE.
Fubo.TV – If you're looking for a way to watch soccer in live or on-demand, Fubo.TV is the channel for you. For $6.99 per month you can watch matches from La Liga, Capital One Cup, Copa del Rey, Copa America, and many others. You also get other live channels include beIN Sports, GolTV, and more.
NFL Sunday Ticket – With NFL Sunday Ticket you need a DirecTV login in order to watch live sports. You will be able to live stream any out-of-market NFL games all Sunday long! You also have access to DIRECTV FANTASY ZONE which gives you game analysis, real-time stats and much more. However, it's only available to college students and those living in areas where you can't get DirecTV satellite service (check eligibility here).
Live TV/Movies
Pluto TV (free)– Pluto TV is a channel like no other, broadcasting over 100 linear streaming channels in a TV guide-like interface. From live news to movies to YouTube videos, there really is something for everyone here.
HBO NOW – You need an HBO NOW subscription ($14.99 per month) to watch HBO. This isn't technically live TV (with the exception of VICE News Tonight which is live at 7:30 pm ET weekdays), but the primetime shows arrive on the HBO NOW channel at the time they would air on TV, so it's essentially the same thing in that regard. You get access to every HBO show and a wide variety of popular movies, too. Have cable? Then you can log into HBO GO, which offers the same content.
SHOWTIME – SHOWTIME's standalone Roku channel features a live stream of what's currently airing on Showtime, along with an on-demand library of Showtime's original series, comedies, sports, movies, and more. After a 7-day free trial, SHOWTIME is $10.99 per month.
Crackle (free) – Crackle offers a live stream of movies in a linear fashion, which makes it feel more like a television station as opposed to a standard streaming channel. Crackle offers a mix of TV, originals, and movies. Best of all, they are completely free.
As you can see, there are a ton of live TV channels available on your Roku streaming device. I would like to make note that streaming live TV is a bit more taxing on your internet setup than streaming on demand content. So make sure you have a good Wi-Fi setup, and a fast internet connection for streaming.
Have a live Roku channel you think I missed? Share in the comments section below!
The post Watching live TV on the Roku platform [guest post] appeared first on The Official Roku Blog.
Source: Official Roku Website