Beep. Beep. Beep. Beep. Beeeeeep.
Sound familiar? If so, we're willing to wager you're a big 24 fan.
For those who haven't watched one of the most beloved shows in TV history, 24 follows counter-terrorist agent Jack Bauer racing against the clock to stop terrorist plots in real-time 24 hours (that's 24 episodes each season!).
And guess what? 24 is streaming for free on The Roku Channel this month!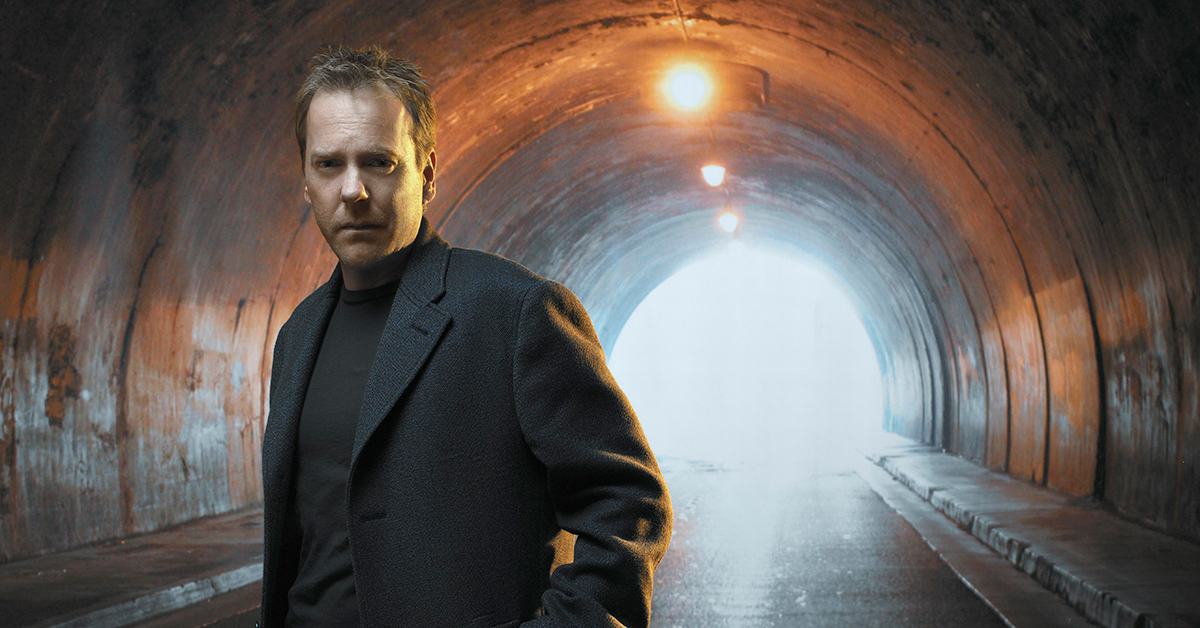 To celebrate, we're giving you 24 fun facts about 24. Strap in. Turn on your Roku device. We're diving in on 3…2…1…
The original concept for 24 was a romcom showing 24 hours of a wedding.
Cast members were not told in advance if they would be killed in the show.
For the sake of the show's continuity, the cast had their hair trimmed every five days.
How long does it take to film a day in the life of Jack Bauer? Roughly ten and a half months.
Jack's entry codes for CTU (Counter Terrorism Unit) are 4393 and Q22Q17
The Office's (UK) Stephen Merchant makes a cameo in the show as a CTU worker!
24 was the first TV show to embrace real-time. The clock keeps ticking even during the commercial breaks!
In season one, Kim's email password was LIFESUCKS.
Having trouble identifying heroes from villains? In the first season, fans noticed the good guys use Mac computers while the bad guys use PCs.
The show won 20 Emmys.
The camera crew tried to shoot all scenes at eye-level to add a layer of realism.
Six actors from the movie RoboCop made appearances on 24.
24 never shows Jack Bauer eating, sleeping, or going to the bathroom.
Everyone on show had to sign pledges not to disclose the plot.
FOX was a bit hesitant to greenlight the show because they believed it would be too expensive to make.
24 specifically hired writers with government backgrounds or extensive espionage/anti-terrorism knowledge.
Actor Richard Burgi, who ended up playing Kevin in the 24's first season, was the original choice for agent Jack Bauer.
John McCain made a cameo in the show's fifth season. Like many others, he was a huge fan of 24!
Ricky Gervais made an appearance as a presidential aide, but the scene never aired.
Why did the show use a 12-hour digital clock? The creators were convinced using a 24-hour numeral clock would confuse American audiences.
Director Tony Scott was in talks to direct the 24 movie before his death.
Kim Raver would do yoga and jog to get through some of 24's intense scenes.
24's showrunners originally wanted to film in Canada to save some money.
In season four, an incoming call number was shown on one of the character's cellphone. Over 50,000 fans dialed the number, which happened to be the number of an actual show crew member!
And here's a bonus fun fact for you: The Roku Channel has thousands of free movies and TV episodes to watch each month. See what's new on The Roku Channel here.
Happy Streaming!
The post 24 things you probably didn't know about 24 appeared first on The Official Roku Blog.
Source: Official Roku Website