You know what's coming up. Delicious turkey legs, awkward family encounters, and epic movie marathons! Before you scarf down that drumstick, let's reflect on the things we, as streamers, should be thankful for. Here's our take on at what brought cord-cutters the most joy this year.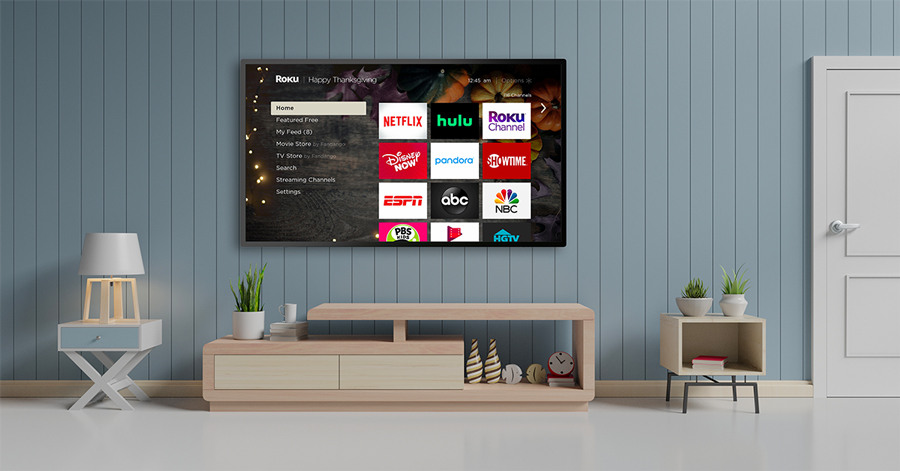 Disney+ has arrived.
Disney, Pixar, Star Wars, Marvel, and National Geographic fans have something to be thankful for this year. Disney's new streaming service, Disney+, launched this year, serving as the one-stop-shop for all that is Disney. With Disney opening up the vault, Disney+ makes you feel like a kid in a candy store. Missing your childhood favorites? Toy Story, Finding Nemo, Snow White and the Seven Dwarfs, and other classics are here. Want something new? The Mandalorian, Marvel's Hero Project, and other original programming are ready to go. Disney+ even has 30 seasons of The Simpsons! That's plenty to be thankful for.
Apple TV+ arrived, too.
It's official! This year marks Apple's entry into the streaming game. Unlike its competitors, Apple TV+ doesn't offer a massive content library. Instead, Apple invested billions of dollars to develop a handful of shows and movies only available on Apple TV+. Some of Apple's most buzzworthy titles include Dickinson, The Morning Show, For All Mankind, and See. In fact, Apple is planning to create approximately six award-winning films every year, each one specifically designed to capture our imaginations. While Apple TV+'s "quality over quantity" strategy is different, we are certainly thankful for it.
There are over 5,000 channels to be explored.
It's easy to get distracted by the new channels, but let's not forget the 5,000+ channels on the Roku platform that gives us access to nearly unlimited content. From the popular picks (Netflix, Hulu, Prime Video) to the hidden gems (Acorn TV, DUSTx, Wildbrain) to The Roku Channel, there really is a channel for everyone. What a time to be a streamer!
Originals are the new norm.
It wasn't that long ago we were desperately flipping through channel after channel, searching for something new to watch. However, Netflix changed the game in 2013 by releasing House of Cards. The wildly popular show opened the floodgates for original digital series, as many companies quickly followed Netflix's move. This year, billions of dollars were invested in original movies and TV shows. With shows like Stranger Things, Fleabag, and Veronica Mars available exclusively on streaming platforms, originals are here to stay. So, before we sit back and enjoy the latest season of our favorite digital original, let's recognize how good us streamers got it.
Epic Black Friday deals.
Don't miss out on our biggest sale of the year. Save on the new Roku Smart Soundbar, our ultimate streaming player, the Roku Ultra, and much more. Click here for a full rundown of our 2019 Roku Black Friday deals*.
Looking for your next favorite channel? Check out these Roku channel hidden gems!
What are you grateful for? Let us know on Facebook, Twitter, and Instagram!
Happy Streaming!
*While supplies last. Click for full terms.
The post 5 things all streamers can be thankful for appeared first on The Official Roku Blog.
Source: Official Roku Website