Some people watch a movie or TV show and take it at face value, while others meticulously analyze every aspect of the content and concoct a theory so profound it completely changes the way we see things. Are these intricate theories true, or are they ramblings of overzealous fans? Today, you be the judge as we get in touch with our inner cinematic conspiracy theorist.
Fire up that Roku player and investigate some of the most imaginative fan theories in film and television.
Theory #1: E.T. from E.T. the Extra-Terrestrial is a Jedi Knight from Star Wars.
Evidence:
George Lucas and Steven Spielberg are close friends and collaborators.
In Star Wars Episode One: The Phantom Menace, there is a platform in the Galactic Senate of aliens that look like E.T. As members of the Galactic Senate, these delegates would easily recognize Yoda.
During E.T.'s Halloween outing, E.T. notices a child dressed as Yoda. E.T. rushes towards Yoda and calls out, "Home! Home! Home!"
E.T. has healing powers and levitation capabilities. Sounds like the force, no?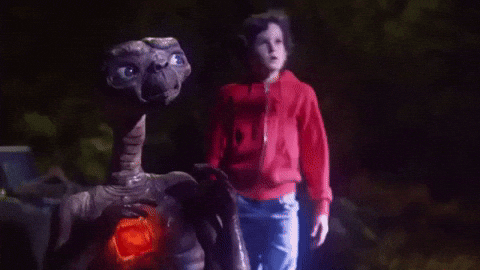 Theory #2: John Wick is Neo inside one of The Matrix's simulated training programs.
Evidence:
Keanu Reeves plays both John Wick and Neo.
John Wick and Neo have very similar characteristics; their fighting styles, demeanor, and wardrobe.
They're both quite skilled in the art of dodging bullets.
In John Wick: Chapter 3, John Wick uses a famous Neo line, "Guns. Lots of guns."
There seems to be zero law enforcement in the John Wick world.
Normal citizens don't react to the hail of gunfire in John Wick.
Laurence Fishburne is in the John Wick series and The Matrix.  In both movies, Fishburne's character helps Keanu Reeves!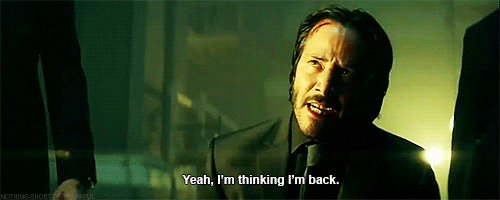 Theory #3: Based on the way the other characters in the Always Sunny world react to them, Dee, Dennis, and Mac must look different than what we see on screen.
What we see on screen is what they wish us to see and how they see themselves — beautiful and lively people. However, does the rest of the Always Sunny world see them as they really are — unattractive and weak losers?
Evidence:
The lead characters are narcissists, and often embellish the truth to better fit their perception of themselves.
Dennis looks handsome on screen, yet he goes to great manipulative lengths to seduce women, like as the infamous D.E.N.N.I.S system.
Dee appears to be attractive yet cannot find an acting gig or a normal man interested in her.
Mac flaunts his muscles but doesn't seem to be strong. Not only does Mac have unexpected moments of physical weakness, but other people are rarely intimidated by him.
Mac, Dennis, and Dee spend most of the show trying to understand why others don't see them as they perceive themselves.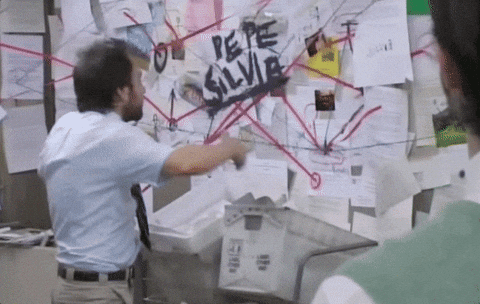 Theory #4: Malcolm from Malcolm in the Middle grew up to be Walter White from Breaking Bad.
Evidence:
Malcolm and Walter have many similar characteristics, including intelligence, stubbornness, selfishness, aggressiveness, and hints of morality.
Both Walter and Malcolm didn't have the greatest relationships with their mother.
Malcolm is quite the chemist, even using his chemistry know-how to create an explosion.
Bryan Cranston played both Malcom's father, Hal, and Walter White. Since Malcolm is Hal's son, it makes sense there would be a family resemblance.
Not only did Malcolm in the Middle never reveal Malcolm's surname (White?), but Malcolm also admired his grandfather Walter (he wouldn't be the first to have changed their name…)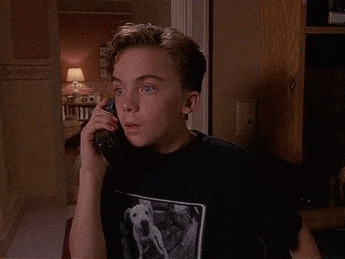 Theory #5: In Titanic, Jack Dawson was sent back in time to stop Rose DeWitt from committing suicide, thus changing history forever.
Evidence:
If Rose jumped from the Titanic, the boat would have stopped so the crew could look for her body. By stopping, the Titanic may have never hit the iceberg.
Jack has no money! He received his ticket by gambling.
Jack mentions Lake Wissota. However, the lake was made five years after the Titanic sank.
Jack's general style was popular back in the 1930s, not the 1910s.
Jack promises to bring Rose to the Santa Monica Pier roller coaster, which was built four years after the Titanic sank.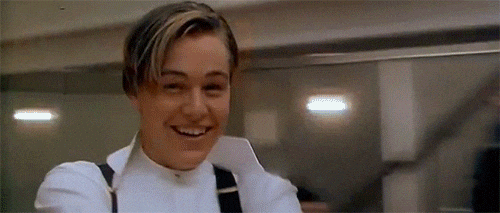 Theory #6: Beatrix Kiddo, aka The Bride, didn't kill Bill in Kill Bill. Bill pretended to die, allowing them to end their conflict peacefully.
Evidence:
When Beatrix discovers she is pregnant, she vows to stop killing for the sake of her child. After Beatrix wakes up from her coma and believes she lost her child, she drops her vow and starts killing again. However, Beatrix sees her daughter alive again at Bill's home…
We never see Beatrix Kiddo learn the infamous Five Point Palm Exploding Heart Technique. (In fact, when Bill asked if Pai Mei taught Beatrix the exploding heart technique, she responds, "Of course he did" but shakes her head "no" the entire time.)
Bill discusses the concept of playing dead to Beatrix.
Beatrix didn't hit Bill five times. Beatrix hit him six times.
Bill didn't take five steps. Bill took six steps.
When Beatrix is on the motel bathroom floor, she repeatedly laughs/cries, "Thank you!" Is she thanking Bill for letting them go?
In the black and white credit scene, every character killed in the Kill Bill series has their name crossed out. One name remained uncrossed. Guess who?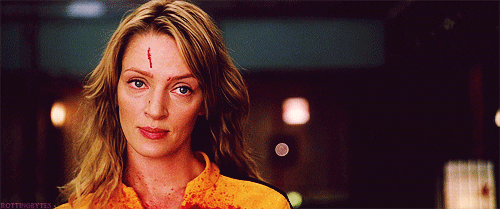 Have any fan theories you'd like to share? Drop us a line on Twitter and let us know!
Happy Streaming!
The post 6 mind-blowing TV and movie fan theories appeared first on The Official Roku Blog.
Source: Official Roku Website