Ya llegó el Buen Fin y aquí tenemos todas las ofertas de Roku. ¡Aprovecha!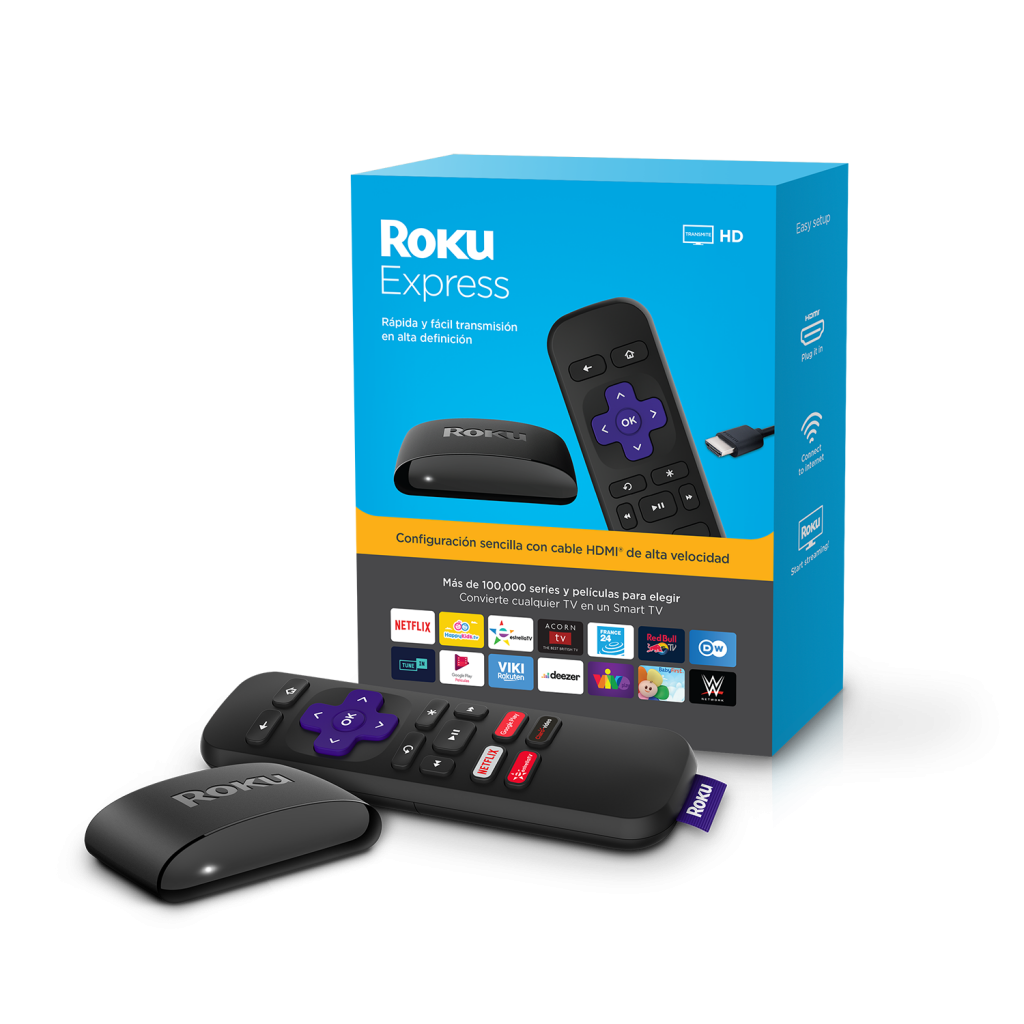 El Roku Express es un dispositivo pequeño para disfrutar de streaming en HD. Puede alimentarse completamente de la propia televisión en la mayoría de los modelos, lo que permite reducir el desorden. Ideal para el que está comenzando a hacer streaming, o para dar de regalo de Navidad.
Precio recomendado: $999 pesos
Promoción Buen Fin: $799 pesos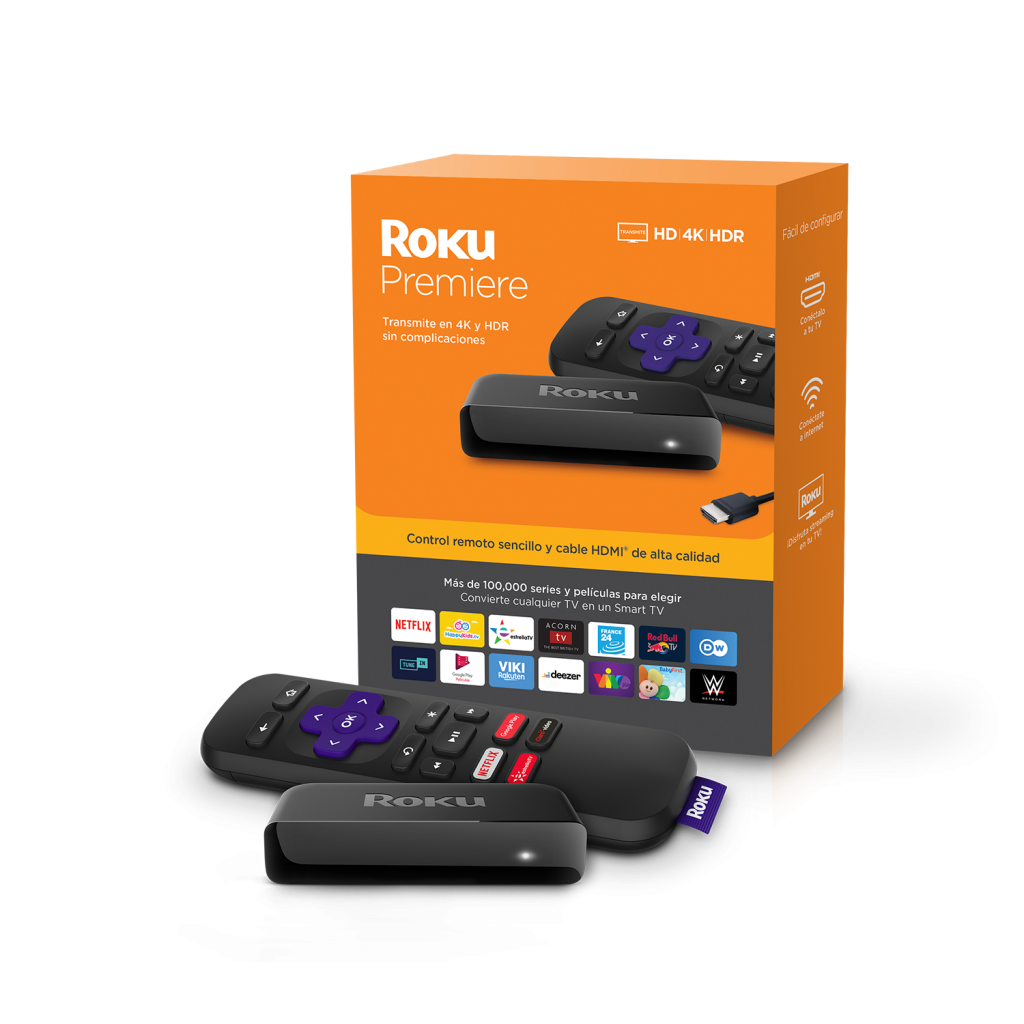 El Roku Premiere es una de las maneras más sencillas de realizar streaming en HD, 4K Ultra HD o 4K HDR. Incorpora un potente procesador de cuatro núcleos, y tiene un diseño simple. Ideal para el que le encanta el streaming en 4K, a un precio accesible.
Precio recomendado: $1,299 pesos
Promoción Buen Fin: $1,099 pesos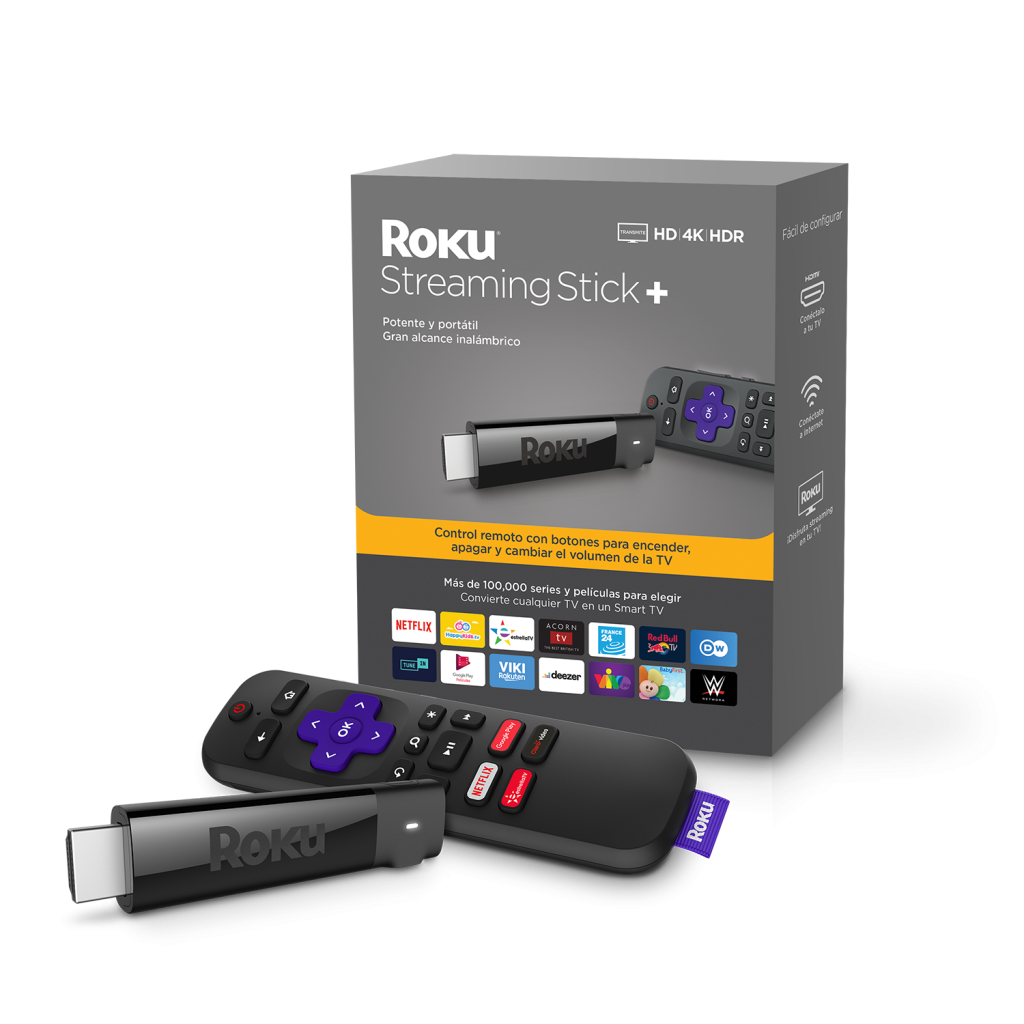 El Roku Streaming Stick+ continúa disponible como parte de la gama anterior y ofrece una experiencia de streaming poderosa, portátil y conexión inalámbrica de largo alcance. Ideal para el aficionado de streaming, que quiere la mejor tecnología en un dispositivo pequeño, portátil y poderoso.
Precio recomendado: $1,599 pesos
Promoción Buen Fin: $1,399 pesos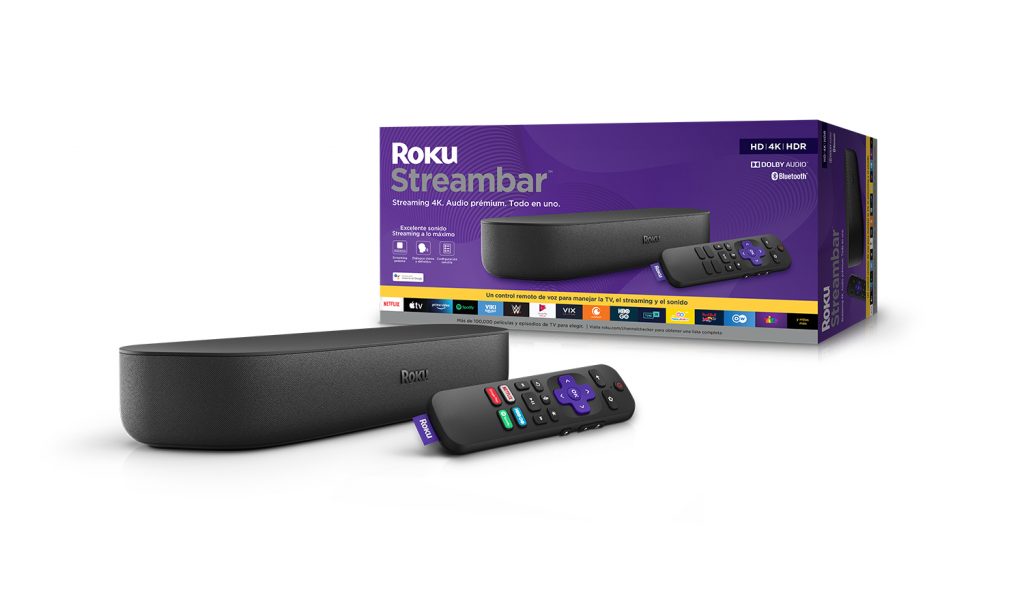 El Roku Streambar es el nuevo integrante de la familia dispositivos Roku en México que llegó a las tiendas esta semana. Es = un dispositivo dos-en-uno que agrega streaming 4K HDR y sonido cinematográfico a cualquier televisión. Ideal para el que quiere disfrutar de la experiencia de teatro en casa, con la mejor calidad de streaming 4K acompañado de una experiencia de sonido cinematográfico.
Precio recomendado: $3,999 pesos
Promoción Buen Fin: $3,499 pesos
Las ofertas especiales de los dispositivos Roku comienzan a partir del 9 de noviembre y serán válidas hasta el 20 de noviembre. Los dispositivos Roku están disponibles en línea y en las tiendas principales del país, como Coppel, Wal-Mart, Bodega Aurrera, Liverpool, Sam´s Club, Best Buy, Walmart y Chedraui.
Para el consumidor que quiere comprar una Smart TV, Roku también ofrece varias opciones de Roku TV con seis marcas de TV, con pantallas de tamaños desde 32 pulgadas hasta 75 pulgadas. Estas incluyen TCL, Hisense, Philips, Sharp, JVC y Atvio. Algunos modelos de las Roku TV estarán en promoción por Buen Fin y varían por tienda. Para más detalles, visitar las páginas de las tiendas principales.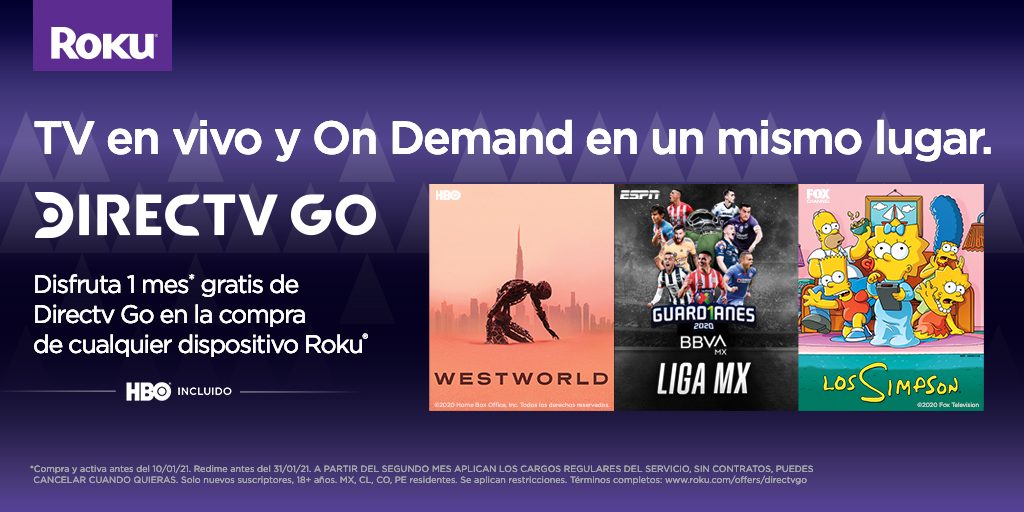 Además, consumidores podrán aprovechar una promoción especial donde recibirán un mes gratis de DIRECTV GO y HBO con la compra de un nuevo dispositivo Roku o Roku TV. Más detalles de esta promoción aquí.
The post ¡Aprovecha estas ofertas de Buen Fin! appeared first on The Official Roku Blog.
Source: Official Roku Website