Si andan en la búsqueda de algo bueno para ver este fin de semana, les tenemos una excelente recomendación: el gran estreno mundial de 'Ventanas al mundo', la más reciente película de Edward James Olmos, ganadora de nueve premios incluyendo el de Mejor Guión en los LA Film Awards. Esta película estaba planeada para ser estrenada en los teatros a nivel global, y dado la situación actual, ahora está viniendo directamente a streaming gracias al canal Vix en Roku. 
Y lo mejor de todo: lo pueden ver gratis en Roku a través del canal Vix.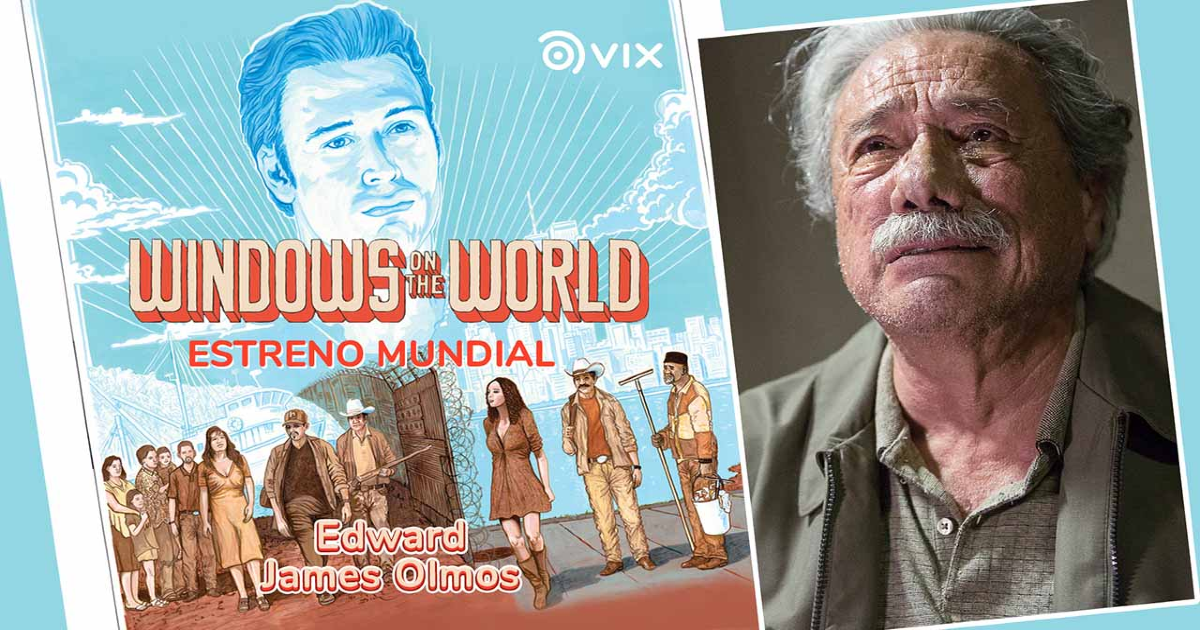 'Ventanas del Mundo' cuenta el relato de Fernando, un joven mexicano quien cruza la frontera hacia Estados Unidos poco tiempo después del atentado a las Torres Gemelas y que quiere llegar a Nueva York para saber si su papá, también inmigrante latino, sobrevivió al ataque. Su papá trabajaba en el restaurante Windows on the World ubicado en los pisos 106 y 107 del World Trade Center.
"Es una poderosa historia de fe y redención auténticamente latina pero también de mucho orgullo estadounidense. Estoy emocionado de estrenarla mundialmente en Vix justo en estos momentos", dijo Edward James Olmos, quien además de dirigir, actúa como Balthazar, el padre de Fernando.
La historia fue coescrita y producida por Robert Mailer Anderson, nos cuenta que "es una historia políticamente muy importante para mí y espero que las audiencias latinas del mundo puedan disfrutar, por eso la premier en Vix complementa ese sueño".
La película está protagonizada por Ryan Guzmán (Pretty Little Liars, Heroes [HBO], 9-1-1), Chelsea Gilligan (Star-Crossed, The Resident), Richard Cabral (American Crime, Letal Weapon [Fox]) y, por supuesto, Edward James Olmos (Selena [1997], Battlestar Galactica [2003-2009], Miami Vice [1984-1990]).
Para los que no conocen al canal Vix, es la más grande multiplataforma de medios para la audiencia latina del mundo y lo encuentras totalmente gratis en Roku. Es un de los cinco principales canales en español de Roku en Estados Unidos y uno de los diez principales en Latinoamérica en la categoría de canales gratis en español. 
¡Esperemos que disfruten esta película!
The post Estreno mundial de 'Ventanas al mundo' llega a Roku appeared first on The Official Roku Blog.
Source: Official Roku Website