The Roku Channel is a great destination to stream quality, free entertainment. We've hand-picked hit movies, popular TV shows, and more for you to enjoy as we all spend more time at home. Look for these helpful, timely categories in a dedicated Home Together row on The Roku Channel.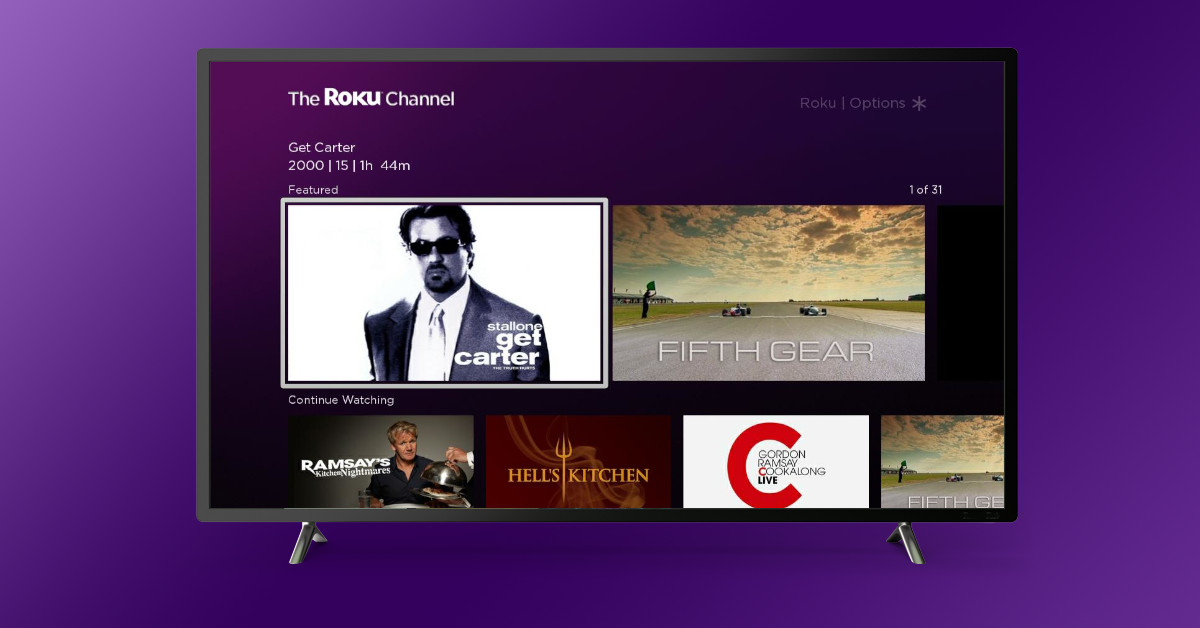 Movies & TV shows
You can watch a wide variety of binge-worthy TV shows and movies on The Roku Channel! How about Neverland, Skins, McLeod's Daughters, Vexed or Blackout? If reality TV is more your thing, check out Homes Under the Hammer, Fifth Gear, The Auction House, Britain's Best Bakery or Hell's Kitchen. In the mood for a movie night? Tune into Get Carter starring Sylvester Stallone, Dwayne Johnson in Faster or The Invisible Women with Felicity Jones.
Kids & Family
Did you know that The Roku Channel has a special Kids & Family section with hand-picked entertainment that's great for families? Gather the bunch and start streaming! Have your kids seen Sea Level yet? Or Pirates of the Plain? There's plenty of kids' entertainment on The Roku Channel, including Oddbodds, Bob the Builder, Teletubbies, educational programs, and even Minecraft/Roblox videos for a little creative inspiration.
Sports
There might not be any live sports on TV, but we have some fantastic sports documentaries and movies waiting for you on The Roku Channel. We can highly recommend Lewis Hamilton: Unauthorized & Complete, Muhammad Ali: The Greatest and David Beckham: Stamina.
Home Inspiration
Spring is in the air and we all know what that means— you probably have a big spring cleaning on your to-do list. You may have some time on your hands over the weekend, so why not improve your home a little? We have selected some TV shows for you that will give you plenty of inspiration, such as Design Rescue, Restoration Man and Design Buzz.
Music Documentaries
If you love music and often visit live performances, you will love this: there's an entire collection of music movies, documentaries and biographies available to watch free on The Roku Channel. Whether you love Adele, Pink Floyd, Beyoncé, U2, Metallica or The Beatles, there is something for everyone.
The post Home Together: Free movies and TV series on The Roku Channel appeared first on The Official Roku Blog.
Source: Official Roku Website