If the party conventions were any indication, the Presidential debates will be events you won't want to miss. The countdown to Election Day is on, and you can stream President Donald Trump and former Vice President Joe Biden as they go toe-to-toe for free on The Roku Channel.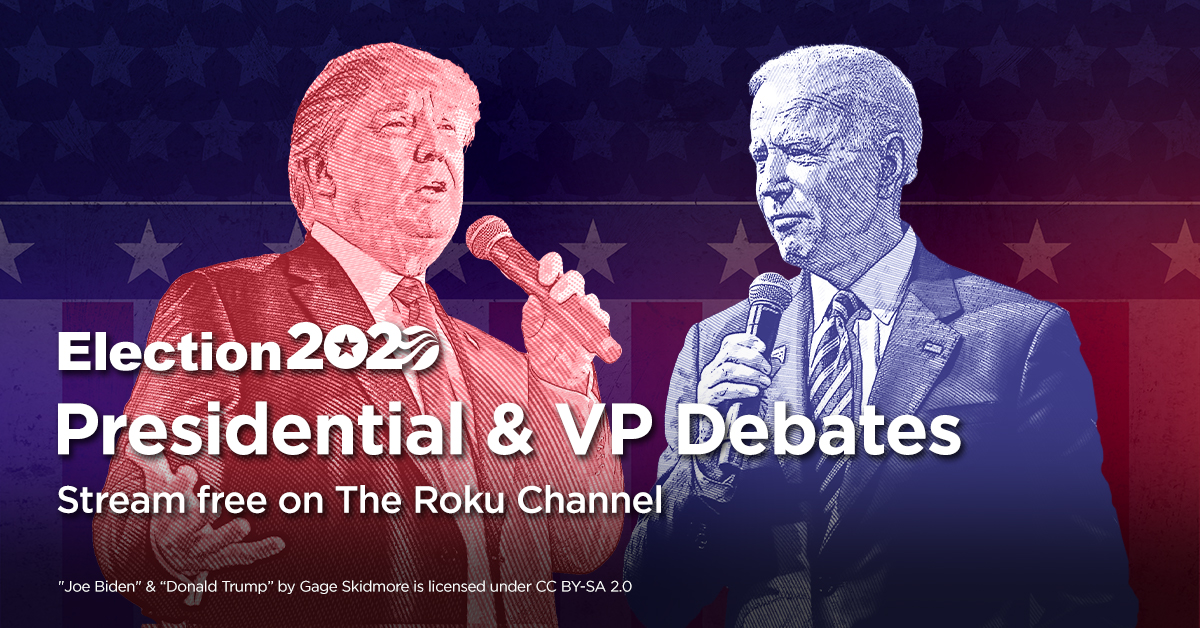 2020 Presidential Debate schedule
First Presidential Debate – Tuesday, September 29 at 9pm ET
Vice Presidential Debate – Wednesday, October 7 at 9pm ET
Second Presidential Debate – Tuesday, October 15 at 9pm ET
Final Presidential Debate – Tuesday, October 22 at 9pm ET
How to watch the debates for free
To stay up to date on all things campaign coverage, just search "Election" on your Roku device to visit our Election Zone.
Happy Streaming!
The post How to stream the Presidential debates live on The Roku Channel appeared first on The Official Roku Blog.
Source: Official Roku Website