Hey Streamers! We know how much you love free TV – and with that in mind, we made some exciting updates to The Roku Channel! If you've checked out The Roku Channel recently you might have noticed a few new things – a selection of fresh new movies and TV, more than 30 new free live/linear channels and a new tile called "Live TV Channel Guide." The new Live TV Channel Guide gives you a convenient way to discover and watch live TV and offers a lean-back channel surfing experience many of you are accustomed to.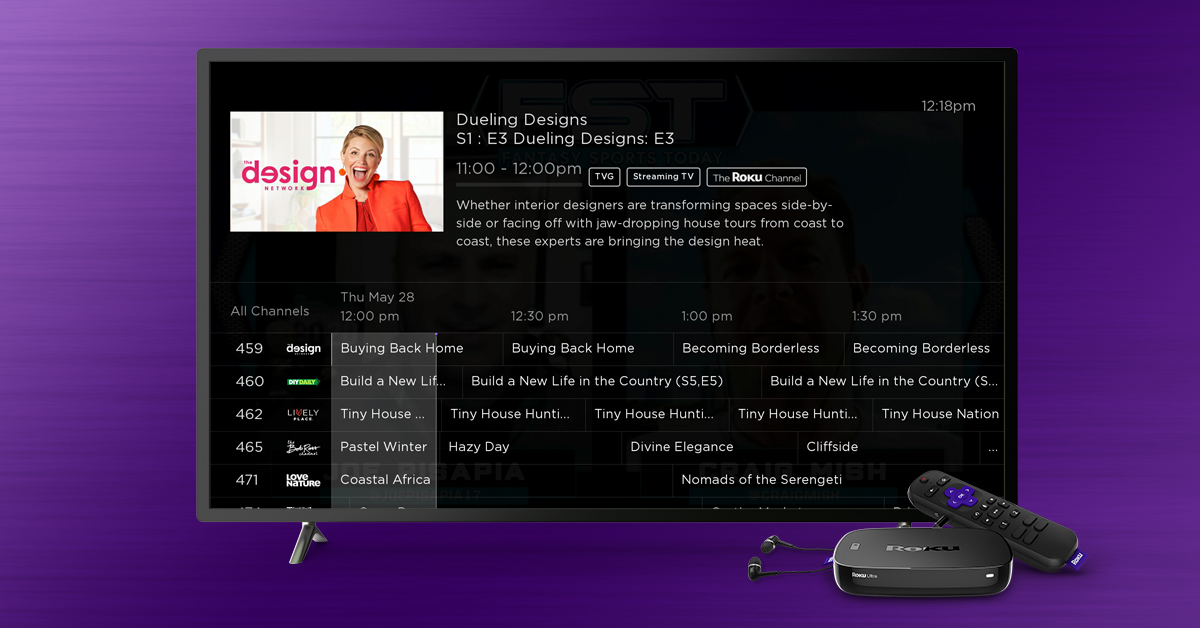 What is the Live TV Channel Guide?
The Live TV Channel Guide is more than just your gateway to free live/linear content. It's your ticket to more than 100 free linear channels spanning a broad range of genres including news, sports, kids and family, lifestyle, Spanish language entertainment, and more, in an easy to navigate, on screen guide experience.
More recently, we've added some great new features to the Live TV Channel Guide. If you're a subscriber of Premium Subscriptions on The Roku Channel, you'll be able to see any live/linear content from those subscriptions directly on the guide. Wait, there's more! For Roku TV users who are using an HD antenna, you'll be able view over-the-air content alongside all of our over-the-top programming within the Live TV Channel Guide.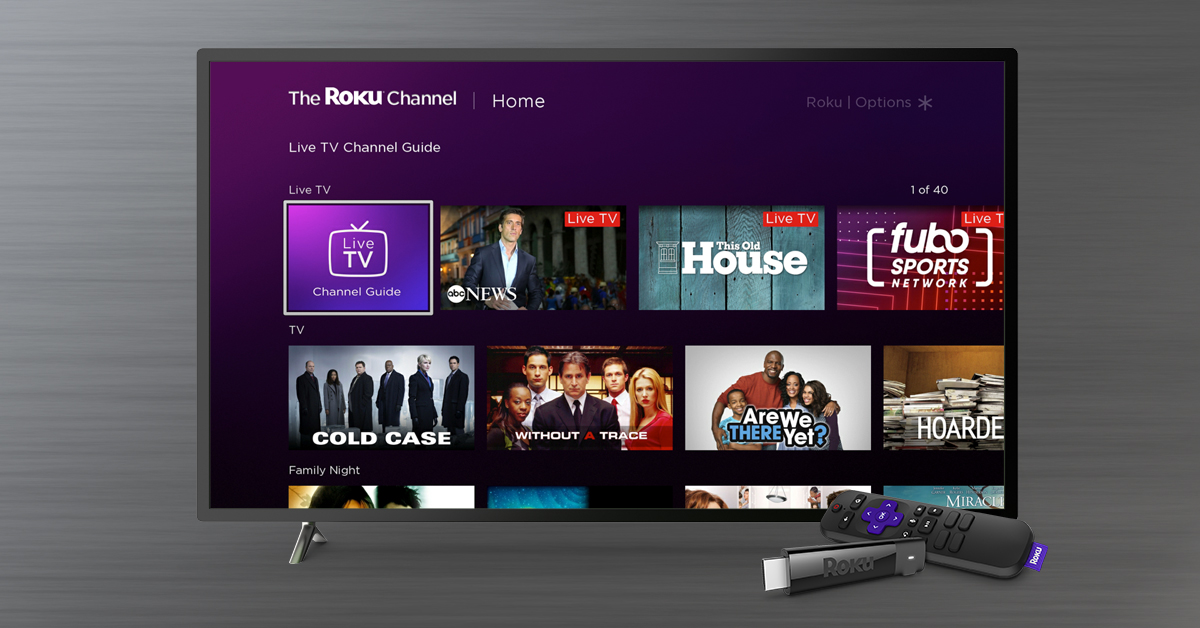 How do I access the Live TV Channel Guide?
Accessing the Live TV Channel Guide is easy.
When you launch The Roku Channel, a new "Live TV" tile will appear on the home screen. Simply click on the tile to access the guide.
If you're already watching live/linear content, you can press the left arrow on your remote to bring up the guide.
What channels am I able to watch through the Live TV Channel Guide?
Again, there are more than 100 free linear channels available through the Live TV Channel Guide. These channels include:
News: ABC News Live, America's Voice, Black News Channel, Cheddar, NewsmaxTV Live, Newsy Top Stories, Now This, OAN Encore, Reuters, TYT-Go, USA Today, WeatherNation, and Yahoo Finance
Sports: Adventure Sports Network, ACC Digital Network, beIN SPORTS Xtra, EDGEsport, ESTV, fubo Sports Network, MAVTV Select, Outside TV, PowerNation, Stadium, and SportsGrid
Movies and TV: BET Pluto TV, The Bob Ross Channel, Brat TV, CMT Pluto TV, FilmRise Action, FilmRise Classic TV, FilmRise Family, FilmRise Free Movies, Gravitas Movies, MTV Pluto TV, REDBOX FREE MOVIES, Reelz, XUMO FREE Movies, and XUMO FREE Westerns
Game Shows: BUZZR, Deal or No Deal, Game Show Central, GOT Talent Global, and Family Feud
Music: MTV Biggest Pop, MTV Block Party, and Yo! MTV
Kids & Family: Ameba, Battery Pop, Kidoodle.TV, Kid Gamer TV, Kartoon, KIDZ BOP TV, Moonbug, pocket.watch, Teletubbies, Toon Googles, TG Junior, Rainbow Ruby, Rev and Roll, Ryan and Friends, and Zoomoo
Lifestyle: A+E Lively Place, Bon Appétit, Architectural Digest, The Design Network, DIY Daily, Food52, Revry, Tastemade, and This Old House
Fashion: Glamour, GQ, and Vogue
Comedy: AFV Family, College Humor, Comedy Central Pluto TV, Comedy Dynamics, Funny or Die, and Just for Laughs Gags
Crime: Crime 360, Forensic Files, Reel Truth. Crime and Unsolved Mysteries
Entertainment News: Complex, PeopleTV, TMZ, and Vanity Fair
Reality: Fail Army, Hell's Kitchen | Kitchen Nightmares, People Are Awesome, Pet Collective, and Wipeout
Sci-Fi: DUST, FilmRise Sci-Fi, and MGM's Free Sci-Fi Movies & Series
Science & Nature: WIRED, Love Nature, and Voyager Documentaries
Talk Shows: Nosey and Real Nosey
Spanish Language: AFV Español, AmericaTeve, Latido Music, Love Nature Spanish, MOOVIMEX by Pongalo, and Pongalo Novela Club
Content from Premium Subscription channels is also available. These channels include Cinemax, Showtime, Starz, HBO, and EPIX.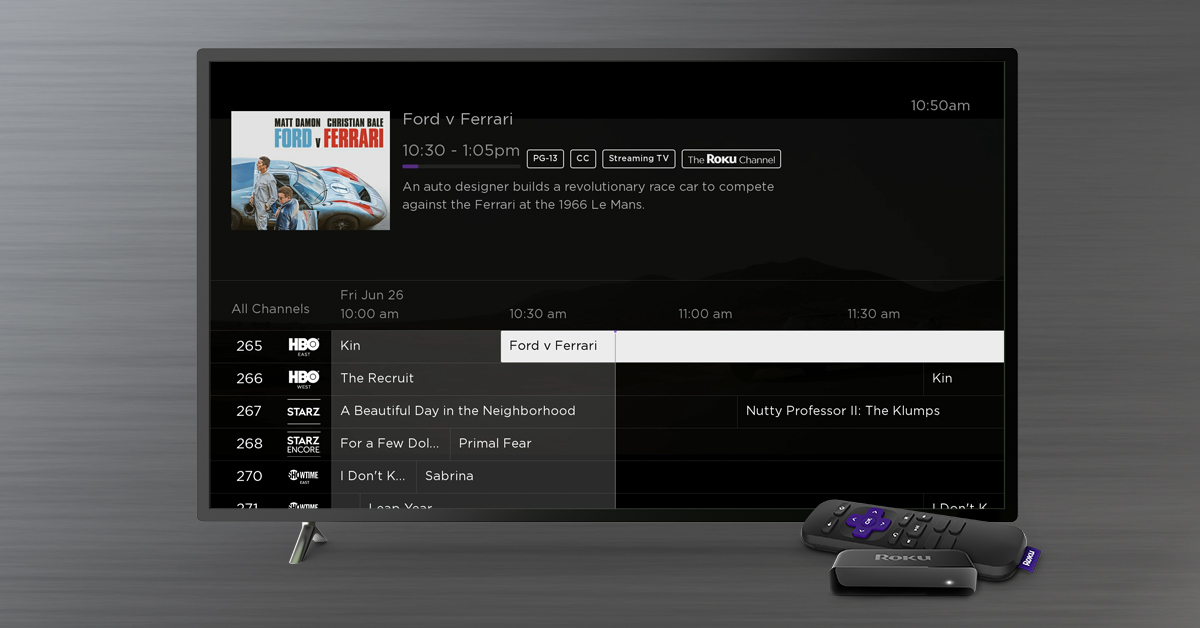 Over-the-air channels will be viewable from the guide, giving you access all of the local channels in your area. Channels vary by location.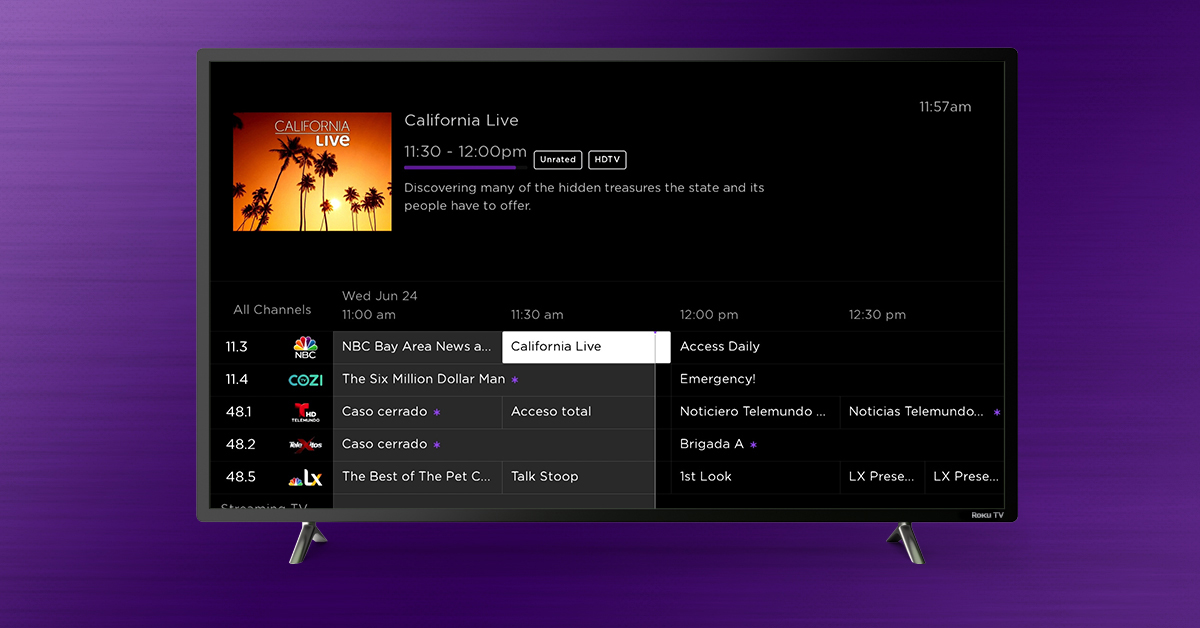 If you haven't checked out the Live TV Channel Guide, be sure to carve out some time to channel surf soon. We're sure you'll find something to enjoy.
Happy Streaming!
The post Live TV Channel Guide on The Roku Channel appeared first on The Official Roku Blog.
Source: Official Roku Website