Tuck into your favourite literary delight and enjoy these titles on Roku!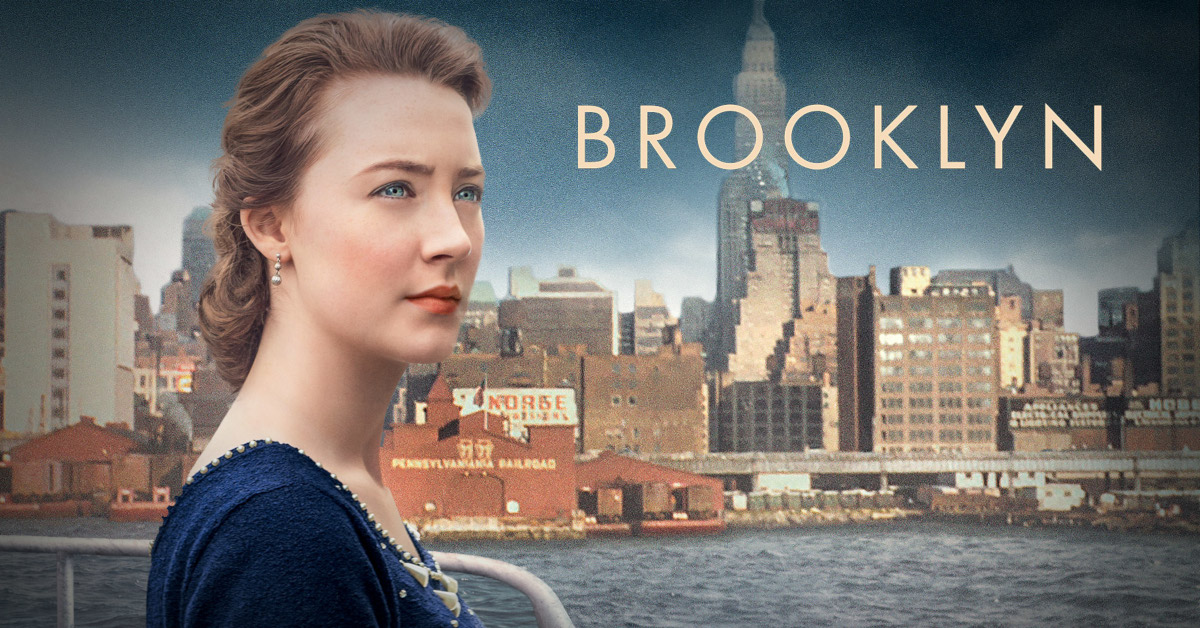 Little Women (1994) (Crave)
Originally written by Louisa May Alcott, Little Women follows the March sisters, Amy, Beth, Jo and Meg as they grow from adolescence to adulthood. The movie takes place during and after the civil war, and details the struggles that the girls face living with their strong-willed mother while their father fights in the war, as well as changes as the girls grow older.
An Education (Tubi)
Living a sheltered life controlled by her father, bright and beautiful 16-year-old Jenny Mellor aspires to attend Oxford University. Upon meeting a man twice her age however, Jenny is swept away by his charm, along with classical concerts and late-night suppers. While Jenny's sights were set on Oxford, she is now tempted to go down a shady, unforgiving path.
Brooklyn (The Roku Channel)
In the 1950's, a young Irish woman named Eilis Lacey emigrates to Brooklyn New York, drawn in by the American lifestyle. As many immigrants, Lacey suffers homesickness and struggles to adapt to her new home. That is, until she meets Tony Fiorello who makes her quickly forget about home. Her old life catches up to her however, forcing her to chose between the only two countries she has lived.
The Colour Purple (STARZ)
The Oscar nominated film was directed by Steven Spielberg, and staring Danny Glover, Whoopi Goldberg, and Oprah Winfrey. The film begins in 1909, with a southern woman named Celie who is given away by her abusive father to an abusive husband with three children. Separated from her family, Celie endures the abuse and demands of her husband until she befriends her husband's mistress and makes a startle discovery about her sister. Celie finally stands up to her husband, leaving him to search for a new life on her own.
Jurassic Park (Prime Video)
Anther Steven Spielberg classic, Jurassic Park follows Alan Grant (Sam Neill) and Ellie Sattler (Laura Dern) and mathematician Ian Malcolm (Jeff Goldblum) as they gain special entry into a prehistoric theme park. The park clones dinosaurs from DNA, to be showcased to the world. Despite claims by the park owner John Hammond that the park is safe, the team quickly discovers the park is not secure and must find a way to survive in the park as it is overrun by freed dinosaurs.
The Godfather (Netflix)
"I'll make him an offer he can't refuse" this iconic line is from the 1972 film staring Al Pacino and Marlon Brando chronicles the New York in the 1940's and a Mafia family, the Corleone's. After the Mafia Don Vito Corleone is the victim of multiple failed assignation attempts, his youngest son, Michael exacts revenge. Eventually Michael is groomed as the next Don as the family business is passed down to him. Michael makes it his mission tolead his family to prosperity and to exact revenge on those who tried to take out his family.
Wild (STARZ)
Starring Reese Witherspoon, Wild details the journey of Cheryl Strayed who leaves Minnesota to find herself on a hike through to hike 1,100 miles (1,800 km) of the Pacific Crest Trail with no prior hiking experience. The film captures her struggles as she learns and adapts to her new challenge, as well as relive past memories through her healing journey.
The post Now Streaming: Movies Based on Books appeared first on The Official Roku Blog.
Source: Official Roku Website