Estamos muito animados de poder passar nosso primeiro Carnaval no Brasil e assistir junto com você o maior espetáculo do mundo. Para comemorar a folia e entrar no ritmo do samba, criamos um tema especial para decorar sua AOC Roku TV.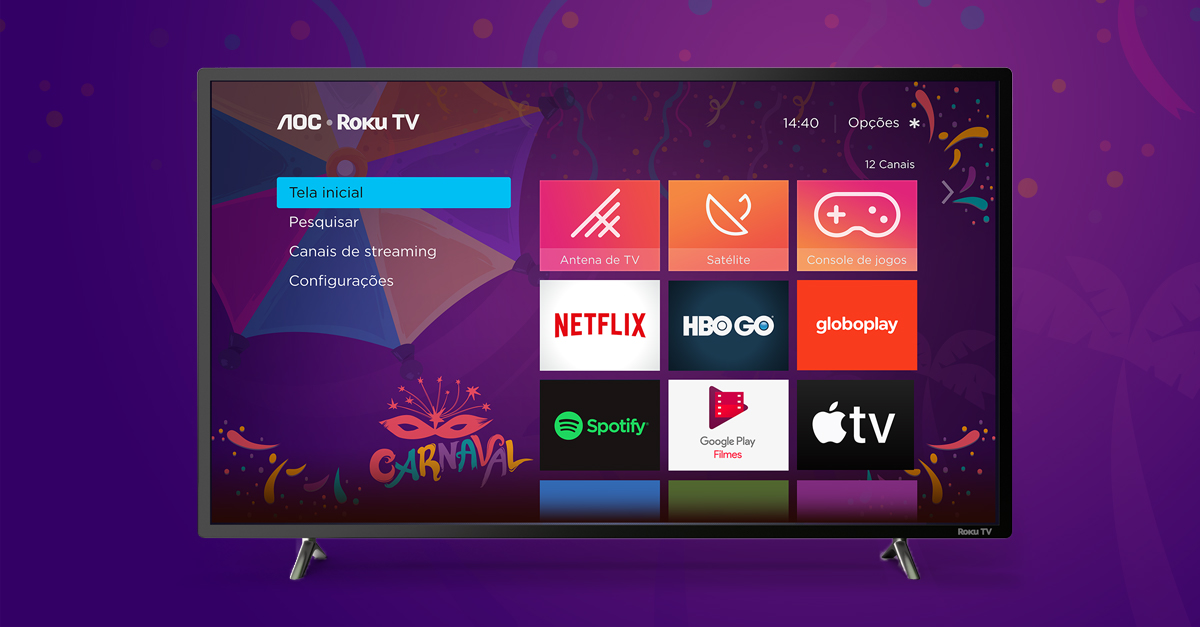 Siga as instruções para instalar o tema Carnaval:
Acesse "Configurações" na tela principal da Roku
Clique em "Tema"
Vá em "Buscar tema" e busque por "Carnaval"
Clique em "Escolher Tema"
Bote a fantasia e curta a festa direto da sua sala!
Aproveite o feriado para assistir os melhores filmes e séries disponíveis na sua Roku TV!
The post O Carnaval chegou na Roku! appeared first on The Official Roku Blog.
Source: Official Roku Website