*Cue the virtual record screech* Streamers, this news is going to be music to your ears. Featured Free is bringing you a whole new genre of entertainment – that's right, music – just in time for the holiday season! Starting this Friday, you can stream curated holiday and new year playlists from Pandora directly within Featured Free on your Roku home screen. In the mood for something to rock around the tree with or are you feeling more Blue Christmas-y type tunes? Whatever it is, we've got something for you!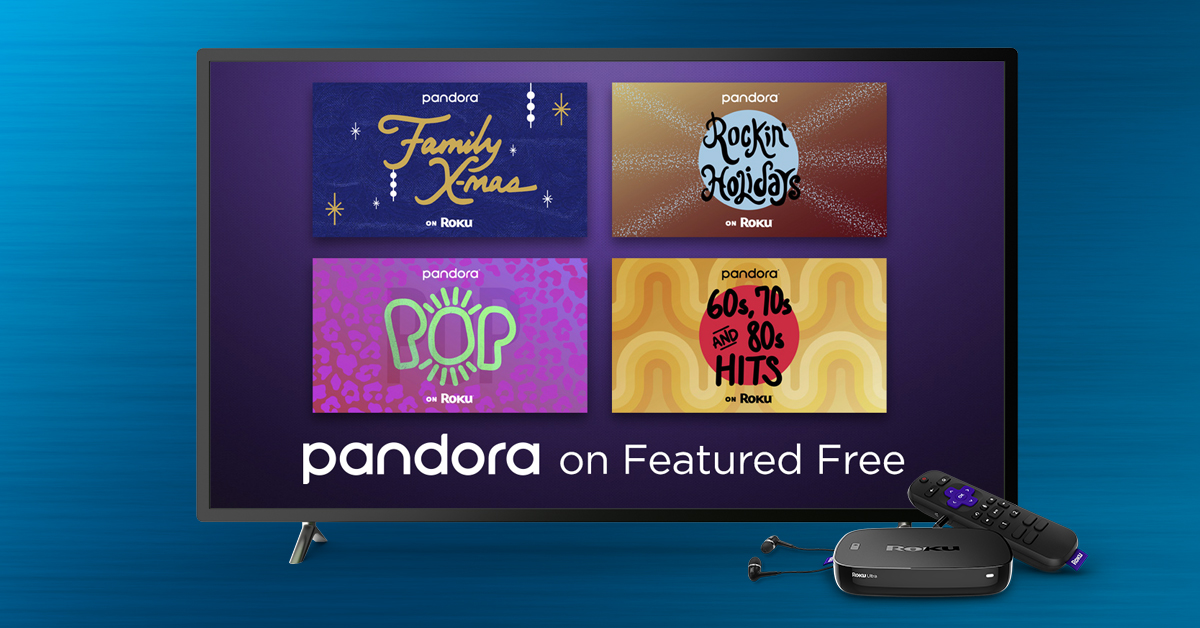 Featured Pandora playlists in Featured Free:
Family Christmas: Family Christmas is stuffed with Holiday classics for all ages. Trim the tree while you enjoy classic tunes and brand new songs from contemporary artists.
Rockin' Holidays: A wide variety of holiday tunes that's sure to keep you jamming through the season, featuring Bing Crosby, Michael Buble, Elvis Presley and more.
This Year in Pop: Today's biggest hits and hottest pop songs for the year.
60s, 70s, 80s Hits: The most popular songs of the three most nostalgic decades, featuring rock 'n' roll, new wave, pop and more!
To find these new Pandora playlists, simply scroll down to the Featured Free tab and locate the "Music" row on the home screen and start listening.
Happy Streaming!
The post Pandora holiday playlists are coming to Featured Free appeared first on The Official Roku Blog.
Source: Official Roku Website