Se você é daqueles que não pode ler a palavra grátis e já quer saber o que é, se prepare para essa novidade que acaba de chegar à plataforma da Roku no Brasil!
PLUTO TV é a maior plataforma de streaming dos Estados Unidos e estamos muito felizes em recebê-lo na Roku! A partir de hoje, com qualquer dispositivo Roku, você poderá acessar milhares de horas de conteúdo premium em mais de 24 opções de canais, sem pagar nenhuma mensalidade!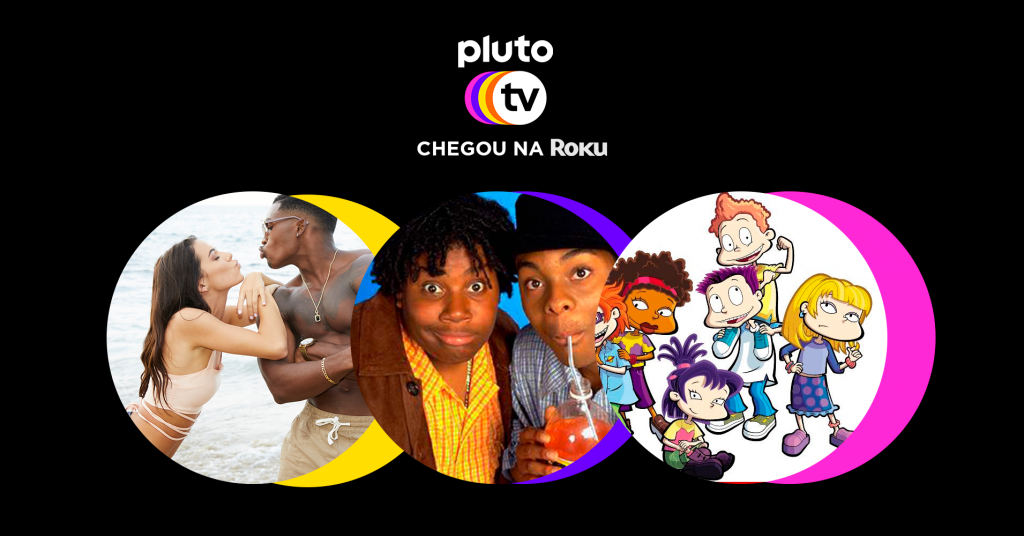 E o melhor de tudo é que o PLUTO TV já chegou com o jeitinho brasileiro de ser, oferecendo uma oferta enorme de séries e filmes de sucesso por aqui. São mais de 100 parceiros de conteúdo, o que inclui documentários, animações, reality shows, esportes, ficção científica, ação, terror, conteúdo para crianças e muito mais.
Além disso, você vai poder assistir a séries clássicas e divertidas como Kennan e Kel e Jeannie é um Gênio, e títulos que nunca saem de moda como, Star Trek, PS: Eu Te Amo e Sherlock Holmes.
A plataforma gratuita conta com o suporte de anúncios e é super fácil de usar. De TV linear programada a conteúdo sob demanda, o PLUTO TV promete aos usuários uma ampla variedade de experiências.
Para encontrar o PLUTO TV no seu dispositivo Roku, é só acessar a Loja de Canais Roku na tela principal.
Esperamos que goste da novidade e aproveite todo o conteúdo grátis disponível no PLUTO TV!
Confira os títulos de destaque do PLUTO TV no Brasil:
Star Trek
Sherlock Holmes
PS: Eu Te Amo
Blue Jasmine
Jeannie é um Gênio
Teen Mom
Papito in Love
Naruto Shippuden
Bleach
Kenan & Kel
CatDog
Rugrats: Crescidos
As Pistas de Blue e Você
The post PLUTO TV chega à Roku no Brasil! appeared first on The Official Roku Blog.
Source: Official Roku Website