Rob Krager (@rkrager) is a Bay Area sports fan, content creator and founder of Bluffside Media. We invited him to share his experience watching sports using the NEW! Roku Streambar on the Roku blog!
Sports are a big part of my life…especially during football season! Between working all week and taking care of my family, streaming football on Sundays is my "vacation."
If you're looking to elevate your sports watching experiences, check out Roku's Surround Sound audio products!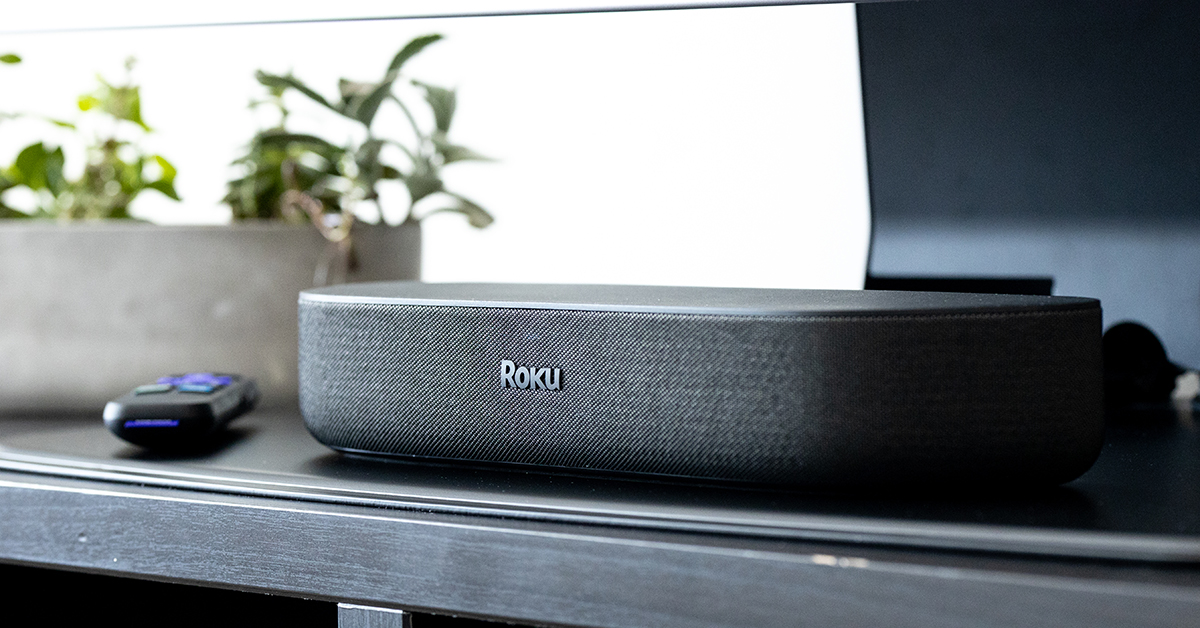 Big Plays, Big Sounds
To step up game days I decided to add the Roku Streambar to the mix with its powerful 4K streaming and premium Dolby audio. I was a little skeptical of how a 14-inch streambar could do my favorite games and movies justice, but let me tell you – I was blown away! The audio quality is super crisp, clear, and has excellent dialog reproduction.
For the ultimate TV/sports watching experience, I placed my Roku Streambar in the family room – but you can really place it in any room in your home! While I am a big San Francisco 49ers fan, I also love to watch baseball, basketball, and hockey, so I am constantly streaming live sports on channels including CBS, ESPN, FOX Sports and NBC Sports.
Endless Entertainment
When I am not watching sports, Roku has a ton of channels to choose from and something for everyone. My 7-month-old daughter loves watching Sesame Street on The Roku Channel, while my wife loves to watch shows like Property Brothers and Fixer Upper on HGTV. Since my whole family uses the Roku Streambar for their viewing needs, it was important to find a product that was user friendly and equipped with apps for the entire family.
When I'm not watching sports, we watch a bunch of sitcoms as a family. Lately, my wife and I have been streaming King of Queens, Everybody Loves Raymond, and Super Store on Peacock.
What I Love About the Roku Streambar
When you're not watching TV you can use the Roku Streambar as a Bluetooth device and stream your favorite tunes for impromptu dance parties in your living room. With the holidays coming up, we will for sure be using this feature to play our favorite holiday music!
This Roku Streambar was quick and super easy to install, it took about 5-10 minutes to setup and I was ready to go. Just plug in the power cord, use the HDMI cord (that comes in the box) connect it to your existing TV, establish your Internet connection, and begin adding your favorite channels to start streaming.
Availability
The Roku Streambar is an awesome 2-in-1 entertainment device all at an affordable price of $129.99.
Happy Streaming!
The post Streaming live sports on the Roku Streambar appeared first on The Official Roku Blog.
Source: Official Roku Website